The revamp belies PM's claim that caste in India has been 'buried'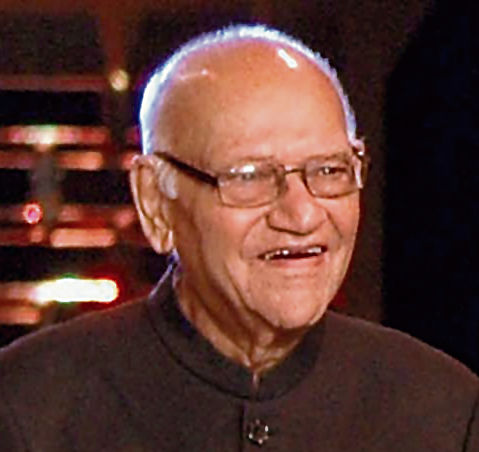 "Modi had said caste had been buried, but he had also said black money would be eliminated with demonetization and Covid had quietly fled the country because of some unnamed advantages we Indians have been blessed with! But I am for ignoring those erroneous calculations. I have no doubt that he tried hard, he worked like he always does, 18 hours a day, and he felt victory was his on each occasion! He should have admitted those miscalculations. If he had done that his credibility would not have taken a tumble."
A Prime minister in the Westminster system of governance has the sole right to choose his or her Council of Ministers. He or she can also drop one or more ministers whenever he or she thinks it necessary and induct a minister or more whenever he or she thinks fit. There has been some criticism and many comments on Modi's recent rejig of his Cabinet. He has expanded the number to nearly 80, almost the maximum permitted by law. The salient feature is that he found representation for all castes, and even many sub-castes to please as many sections of our vast population as possible.
Scheduled Castes were allotted 12 slots, Scheduled Tribes eight. There is nothing wrong in that. In fact, that is how it should be in a multi-religious, multi-cultural society.
Some critics have pointed out that Modi had boasted, after the 2014 and the 2019 elections, that caste had died and been buried by the electorate. He might have willed that to happen or dreamt that had happened. A leader is entitled to his fancies. The bitter truth is that caste will not go away from our ancient land in the foreseeable future. It is too deep-rooted to be wished away.
Take my Goan Christian community. Its adherents were converted from Hinduism by the Portuguese over 400 years ago. One would have expected the ubiquitous caste configurations to have disappeared after conversion, but it is practiced even today, in marriages in particular. If something so traumatic as changing gods could not excise caste from consciousness, how does any impartial observer of the political space expect this PM or any past or future PM to eliminate caste considerations from something so relevant to expectations as representations in a Cabinet?
Modi had said caste had been buried, but he had also said black money would be eliminated with demonetization and Covid had quietly fled the country because of some unnamed advantages we Indians have been blessed with! But I am for ignoring those erroneous calculations. I have no doubt that he tried hard, he worked like he always does, 18 hours a day, and he felt victory was his on each occasion! He should have admitted those miscalculations. If he had done that his credibility would not have taken a tumble.
When he gave a place to different castes in his Cabinet, he was aware that efficiency would suffer. He neutralized this by entrusting some critical portfolios to newcomers whose capabilities he had observed over a period of time. A less-known politician from his native Gujarat replaced Dr Harsh Vardhan as Health Minister. It is a calculated gamble.
Mansukh Mandaviya was the Junior Minister of Chemicals and Fertilizers in which capacity he dealt with the pharmaceutical industry, the pricing of essential drugs, etc. His work there has propelled him to higher responsibilities. Modi probably has arranged for increased supply of vaccines in the next five months, something he has kept to himself to spring a pleasant surprise.
Ravi Shankar Prasad was a vociferous proponent of his leader and his policies. Why was he dropped? I can only guess that he was more confrontational than required. This created too many hassles in the matter of appointment of judges and attracted negative attention internationally when he twisted the hands of local Twitter bosses. What Modi probably desired was a workable balance which Prasad was unable to provide.
A former bureaucrat has been saddled with three portfolios: Communications, Information Technology and Railways. Ashwini Vaishnaw was an IAS officer of the Odisha cadre. A huge responsibility has been cast on him. For succeeding here, he needs more than grey matter. He needs to learn the skills of a juggler also.
Narayan Rane from Maharashtra has, at last, got some importance after changing three parties. I cannot figure out what the BJP will gain, maybe a Lok Sabha seat or two, if at all. Rane himself lost his seat last time out. His two sons contested two Assembly seats and only one of them won. If Modi has been told that the Maratha vote will consolidate behind Narayan Rane, I can safely state that the PM has been misinformed. In the Konkan, it is the OBC vote that predominates.
My recollection of Narayan Rane is a personal one. For over 20 years, I was chairman of charitable organization called the Happy Home and School for the Blind. President Bill Clinton and PM Atal Bihari Vajpayee had visited our school. I took over the reins from retired Justice Bakhtawar Lentin of the Bombay High Court. He had succeeded former Vice-President of India and former CJI, Justice M Hidayatullah.
Despite our credentials, Narayan Rane, as CM of Maharashtra, when approached by a restaurateur of the city, cancelled our government lease of the land on which we had built the boarding school and transferred it to the restaurant owner! I met the Chief Secretary, Arun Bongirwar, and threatened to sit on the road in front of the school with 200 blind boys. I also filed a writ in the High Court, which succeeded. Our pro-bono lawyer, Navroz Searvai, told me that in his long career in the courts he had never encountered such gross abuse of power.
The rabbit that a shrewd politician like Modi intends to pull out from his hat is in the establishment of the Ministry of Cooperation (cooperative societies are a State subject under the Seventh Schedule of the Constitution) and investing the responsibility to his trusted lieutenant. What is the purpose of this unexpected move? Why does the Home Minister, the No. 2 slot in the Cabinet, with a full-time job, have to do with cooperatives? His many agencies and the Income Tax Department and Enforcement Directorate under the Finance Ministry are sufficient to tackle the ills spawned by cooperative banks and sugar manufacturers. Why has Amit Shah been roped in? We will wait and watch with bated breath.
(The author is a retired IPS officer)