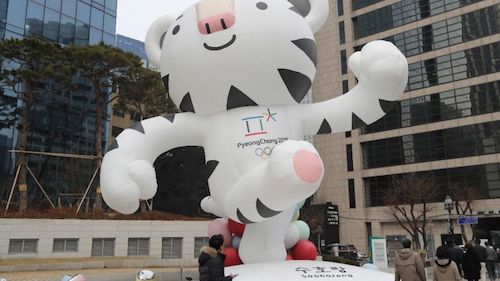 Ivanka Trump was cynosure of all eyes at the closing ceremony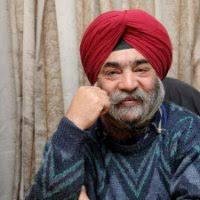 PYEONGCHANG, SOUTH KOREA (TIP): The curtains were finally rung down on the 23rd Olympic Winter Games at PyeongChang on Sunday, February 25, after a glittering and impressive ceremony that saw athletes from all participating nations dancing their hearts out to the beats of music.
The Olympic flag was ceremoniously handed over to Mayor of Beijing for holding the 2022 Olympic Winter Games there. After Sochi (2014), Olympic Winter Games continue to be confined to Eurasia. Not only that, next summer Olympic Games will also be in Asia, in Tokyo, Japan, in 2020.
The 2018 Olympic Games had many highs and lows as politics took the center stage at the start with the North Korea joining South Korea in fielding a unified Women's Ice Hockey team besides sending a strong contingent, including cheer leaders, besides a high-powered political delegation.
While many participating nations, including Norway, Canada and the hosts Korea had every reason to cheer about, it was not so sweet for the US, both on sports and political fronts. Its athletes could not perform that well as was expected and politically, the North Korean presence in the Games at every forum was perhaps a thorn in its flesh.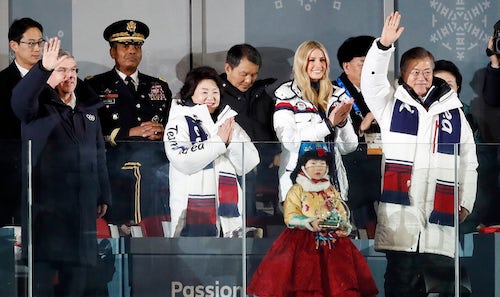 While the Vice-President of the United States, Governor-General of Canada, Prime Ministers of Japan, Norway and the Netherlands witnessed the opening ceremony, it was Ivanka Trump, daughter of the US President, who was cynosure of all eyes at the closing ceremony.
Participation of North Korea may have stalled the threats of a global nuclear confrontation emanating from the war of words between the US and North Korea, the situation threatened to relapse into pre-Olympic times as the US insisted on imposing strong sanctions against the North Koreans.
There was, however, a bright spot when North Korea offered to have a dialogue with the United States. How the Trump Administration reacts to the offer will be known in coming days.
Whatever be the political outcome of the barbs of the World leaders, the PyeongChang 2018 Winter Olympic Games were not without controversies. Starting with suspension of the Russian Olympic Committee and imposition of ban on 50-odd Russian athletes for being part of a concerted campaign to evade Doping control violations during the 2014 Olympic Winter Games at Sochi, two Russian athletes, including a bronze medalist in mixed Curling, were banned after testing positive for banned substances.
The Anti-Doping Agency (WADA), that has its headquarters in Montreal, Canada, had set up two special Commissions in PyeongChang that heard appeals of 50-odd banned Russian athletes and rejected all upholding the right of the International Olympic Committee to decide the eligibility criteria for participation in the Games.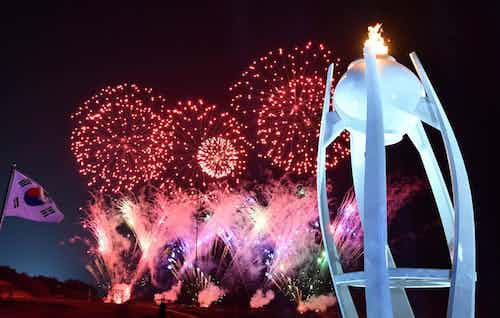 The Games were perhaps the coldest after Lillehammer. The last two editions – Sochi (2014) and Vancouver (2010) were held in a little warmer weather than freezing cold and windy PyeongChang.
Norway finished at the top of the medals tally.
The 39 medals won by it is an all-time Winter Games record by any country. With 14 gold medals, they matched Germany's first place totals, and by virtue of another 14 silver and 11 bronze, the Games of PyeongChang 2018 belonged to Norway.
Unsurprisingly, the Norwegians were most prolific in cross-country skiing – the nation's top medal contributor with 14 – led by Marit Bjoergen. She took five in Korea (two gold, a silver, and two bronze) for 15 overall in her career. The 37-year-old is the most decorated winter Olympian of all-time, and rightly it was her win in the very last event at PyeongChang that lifted Norway over Germany.
The official Olympic medal table ranks countries in order of most gold acquired. To that end, Germany had top spot in its grasp but for conceding a shorthanded goal to Olympic Athletes from Russia in the men's hockey final with less than a minute to go. The Russian team went on to win the hockey final, leaving Germany second in the medal standings.
With 14, Germany tied Norway, and Canada's record from Vancouver 2010 for most gold medals won by a country at a single Winter Games. They added 10 silver and seven bronze medals for 31 overall. Massive contribution to the German cause came from Francesco Friedrich (bobsleigh) and Natalie Geisenberger (luge), each winning two gold medals.
Canada has every reason to be pleased with its performance here as it also has a record haul of medals. Tessa Virtue and Scott Moir team were the darlings of the Canadian contingent with their golds both in Team Figure Skating and Ice Dancing. Kim Boutin with three medals became the only Canadian athlete in PyeongChang to end with three medals, a silver and two bronze medals.
The Netherlands won all its 20 medals (eight gold, six silver and bronze) in speed skating (16 on the big oval, and four in short track). Of note, Jorien ter Mors made the podium in both disciplines, winning gold in the women's 1000m on the oval, and joining her short track teammates to take the 3000m relay bronze.
The South Koreans had their best-ever medal haul at the Olympic Winter Games with 16 (five gold, seven silver, four bronze). As expected, Korean speed skaters were most effective winning 13 of the medals, seven long track, six in short. In the latter Choi Minjeong was a double gold medalist.
As mentioned earlier, Japan, the host of the next Olympic summer Games in 2020, did well to win 13 medals (four gold, five silver, four bronze). It is perhaps the best-ever show by Nippon as it was helped by Yuzuru Hanyu becoming the first back-to-back Olympic men's figure skating champion since American Dick Button did it in 1948 and 1952.
Athletes from the United States may not like to remember these Games for their laurels. Though they dethroned their neighbors and arch rivals Canada in women's Ice Hockey final in a shoot out, their medal count down from 28 four years ago to 23 in Korea. Nonetheless, nine gold medals cannot be discounted, including two Olympic titles that Canada held since Turin 2006: men's curling and women's hockey.
Though the Russians remained in spate of controversies throughout the Games, they had something to cheer about too.
At these Games their biggest highlight by far was the women's figure skating showdown between Alina Zagitova and Evgenia Medvedeva. The two teens finished first and second, respectively, with Zagitova becoming the second youngest Olympic women's figure skating champion at 15 years and 281 days, just 26 days older than Tara Lipinksi of the United States who still holds that record. The Olympic Athletes from Russia leave Korea with 17 medals.
They had requested the IOC for permission to participate in the closing ceremony with Russian flag. The Russians were allowed to compete here as a neutral team and the IOC flag under the banner of Olympic Athlete Russia. Their request to participate in closing ceremony with Russian flag was, however, turned down and the IOC reiterated with the suspension.
Arguably the most impressive individual performance of PyeongChang belonged to Ester Ledecka. The Czech Olympian shocked the winter sports world by winning the women's super-G on skis reportedly borrowed from American Mikaela Shiffrin (herself a gold medalist in the giant slalom). Primarily a snowboarder, Ledecka doubled her golden tally taking the women's parallel giant slalom, becoming the first woman to win gold in two different sports at one Olympic Games. Hers were the only two gold medals for the Czechs.
Some non-traditional winter sports countries often manage to find one athlete who can dominate a particular discipline. For the Brits, that's Lizzy Yarnold. The skeleton racer repeated as Olympic champion, in the process becoming the nation's first winter athlete to win two Olympic gold. Britain also saw its first-ever winter double podium with Laura Deas delivering skeleton bronze.
Martin Fourcade won a hat-trick of gold medals in biathlon. The most impressive athlete on the planet in this discipline, the Frenchman has been on top of the podium five times (a French Olympic record) counting a double gold at Sochi 2014. He's now up to seven Olympic biathlon medals at the age of 29.
Other notable national achievements included New Zealand and Spain ending winter medal droughts dating back to 1992, while Hungary ended an even longer wait going back to 1980 by taking the 5000m short track relay gold.
Staying with short track, Italy's Arianna Fontana became the most decorated Olympic speed skater in her discipline with three more podiums taking her to eight, and Belarus' Darya Domracheva added to her illustrious career becoming the first woman to win four Olympic gold medals in biathlon.
India's two-member contingent returned home without a medal. Shiva Keshawan finished 34th in Luge while Jagdish Singh in cross country skiing was placed 103rd in a field of 119.
In all six new nations, including Malaysia, made their debut in Olympic Winter Games here. Besides, there were at least half a dozen athletes who earned the distinction of representing their countries both in summer and winter editions of Olympic Games.
-Courtesy PTC News