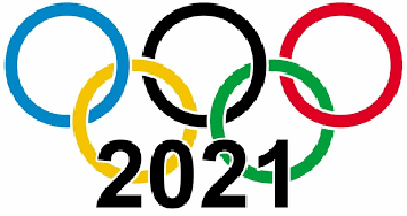 The 613 athletes named to the U.S. roster mark the largest delegation by a non-host nation, and the second-largest delegation for Team USA, following the 648 athletes at the Atlanta Games in 1996.
While the Corona agony continues unabated in the Olympic city of Tokyo, hundreds of players and sports officials continue to descend on the Japanese capital to participate in what may go down in the Olympic annals as "games of the brave". Interestingly, there are no calls for "boycott" or "stay away" from the games, even while there are apprehensions of a third wave sweeping the world in coming weeks.
The United States Olympic & Paralympic Committee has sent a 613-member 2020 U.S. Olympic Team that will compete at the upcoming Olympic Games Tokyo 2020. Following the year-long postponement due to the COVID-19 pandemic, the Opening Ceremony is all set to take place Friday, July 23, with competition beginning July 21 and concluding Sunday, Aug. 8.
Canada is sending a 350 plus squad while Indian Olympic contingent of 126 will be the biggest ever to leave the shores of the country. Other countries, like China, Germany, Great Britain, France, Sweden, Australia and New Zealand, too, are sending full strength squads to Tokyo.
"Team USA is ready. Our roster includes 613 remarkable athletes, one of our biggest teams ever, all who qualified to participate in these Games," said USOPC CEO Sarah Hirshland. "In these extraordinary times — these athletes have shown perseverance, dedication and focus and have inspired us all. We are thrilled to support them as they live their dreams of competing on the biggest stage in sport."
Needless to reiterate that the US is also a world leader in sports. Since 1896, the US has been miles ahead of other nations in winning medals in the games since 1896. Before the start of events in Tokyo 2020, the USA has in its tally (1022) more gold medals than the next three nations combined with Germany at 296, Great Britain 256 and Italy 242. France has 239.
Swimmer Michael Phelps has 23 gold medals to his credit. His individual tally is higher than the total gold medals tally of 66 nations, including Argentina, Ecuador, Uruguay, India, etc., etc.
India has, since 1928, won 9 gold medals, including eight in hockey.
The US organizedthe summer Olympic games for the first time in 1932 in Los Angeles. The games returned to Los Angeles 52 years later in 1984. Those were the games where for the first time, players of Indian origin won one gold medal and one bronze medal while Indian contingent returned home empty handed. The gold medal went to cyclist Alexi Singh Grewal in the 184 km road race and the bronze was taken by Kulbir Singh Bhara as a member of the Great Britain hockey team that finished third.
When the games returned to the USA in 1996 at Atlanta, India had the consolation of winning a bronze medal in Tennis as Leander Paes lost the semi-finals to the ultimate winner Andre Agassi.
Other than Alexi Singh Grewal, another player of Indian origin, Rajeev Ram, was the winner of a silver medal in the 2016 Rio Olympic games. Honors came to him in the mixed doubles after the US paid had beaten India's top combination of Sania Mirza and Rohan Bopanna in the semi-finals.
That is about India-US sports connections. And in Tokyo, two Table tennis players of Indian origin – Kanak Jha and Nikhil Kumar – will don US colors in Tokyo 2020.
The 2020 U.S. Olympic Team features 193 returning Olympians – including one seven-time Olympian, six five-time Olympians, 15 four-time Olympians, 39 three-time Olympians and 130 two-time Olympians. The slate of veterans features 104 Olympic medalists, including 56 Olympic champions, 33 athletes who have won multiple Olympic medals and an additional 22 who won multiple Olympic gold medals.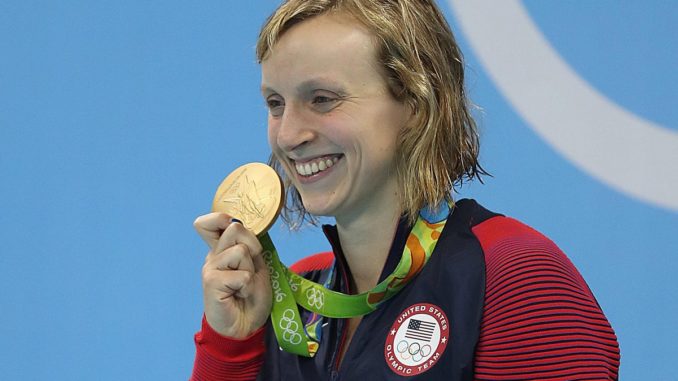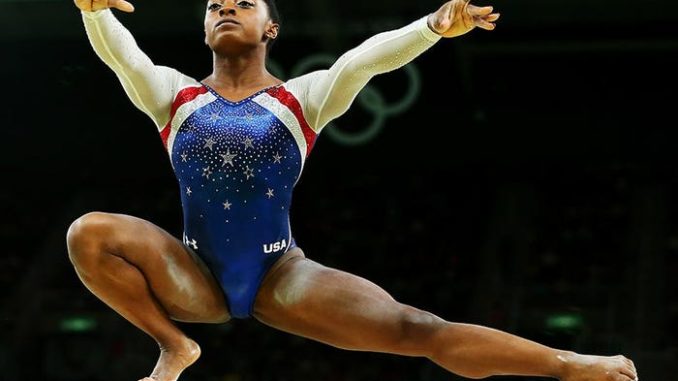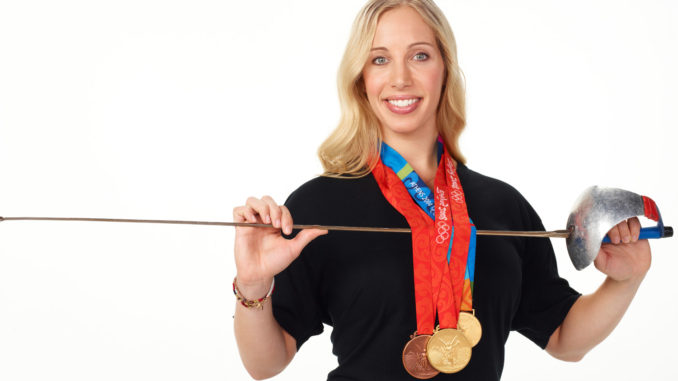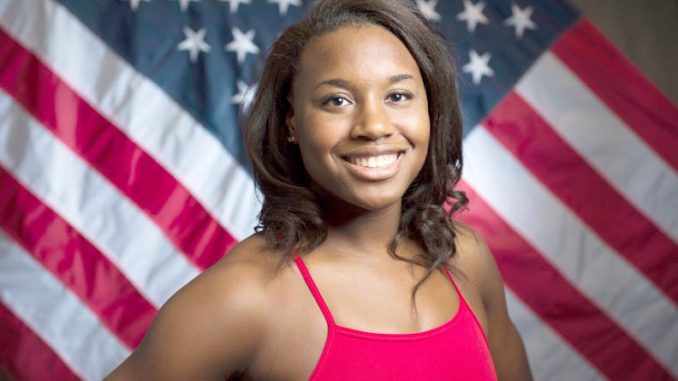 The multiple medalists are led by eight U.S. women with four or more medals, including track athlete Allyson Felix with nine, swimmer Allison Schmitt with eight, swimmer Katie Ledecky with six and gymnast Simone Biles with five. Four athletes have won four medals each, including basketball players Sue Bird and Diana Taurasi, fencer Mariel Zagunis and swimmer Simone Manuel.
"The journey to be a part of the 2020 U.S. Olympic Team was like no other," said Rick Adams, USOPC chief of sport performance. "This team is special; these Games are special. The commitment from Team USA athletes and the National Governing Bodies never wavered, and for that we are grateful."
The 2020 Olympic Games will welcome new events added for the first time. Baseball and softball return to the Olympics for the first time since 2008, while four new sports make their Olympic debut, including surfing, karate, skateboarding and sport climbing.
In alignment with previous games, the roster of 613 athletes does not reflect athletes currently registered for the Games as alternates. In effort to provide added flexibility to nations competing in the Tokyo 2020 field hockey, team handball, rugby, soccer and water polo competitions, the IOC and respective International Federations announced new policies for athletes registered as alternates in their sport.
For the Tokyo Games, accredited alternate athletes in these sports are immediately eligible to be called into game day rosters and, in that case, will become Olympians. The USOPC, in compiling the roster of the 2020 U.S. Olympic Team, followed these guidelines and will update the roster accordingly. Existing athlete replacement protocols remain in place for the remaining sports on the Olympic program.
The US contingent includes 329 women and 284 men, marking the third straight Olympic Games with more women on the U.S. roster. The Rio 2016 team included 294 women and 264 men, while London 2012 had 268 women and 262 men.
Canada has 225 women athletes in its contingent of 371.India has 52 women athletes in its Olympic squad of 126.
There are at least six sets of siblings on the US team, including Jessica and Nelly Korda (golf), Henry Leverett and Jack Leverett III (shooting), Phillip and Ryan Chew (badminton), Kristen and Samantha Mewis (soccer), Erik and Kawika Shoji (volleyball), and Aria and Makenzie Fischer (water polo), while Canada has two.The 613 athletes named to the U.S. roster mark the largest delegation by a non-host nation, and the second-largest delegation for Team USA, following the 648 athletes at the Atlanta Games in 1996.
Four athletes on the roster have competed at the Olympics previously for other nations. Phillip Dutton will be making his seventh Olympic appearance, his fourth on Team USA, as he competed for Australia in 1996, 2000 and 2004. Amro El-Geziry competed in pentathlon for Egypt in 2008, 2012 and 2016; Ildar Hafizov wrestled for Uzbekistan in 2008; and Sally Kipyego ran track for Kenya in 2012.
Dutton leads all returning Olympians and will make his seventh appearance at the Olympic Games. The six five-time Olympians include equestrian Steffen Peters, basketball players Sue Bird and Diana Taurasi, track athletes Abdi Abdirahman and Allyson Felix, and fencer Mariel Zagunis.
About the author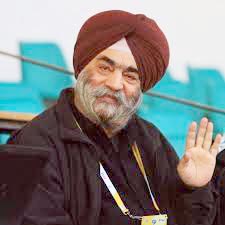 Prabhjot Paul Singh, better known as Prabhjot Singh, is a veteran all round journalist with over 40 years of experience of working with print and electronic media, including 37 years with The Tribune – the oldest and largest circulated English daily of North India. He had also worked as Executive Editor, PTC News, the world's largest Punjabi TV network, for more than 8 years. He did his M.Sc. in Journalism from PAU, Ludhiana, MA (Eng) and BSc (Medical) from Panjab University, Chandigarh, and Bachelor of Journalism from Punjabi University, Patiala.
The man with solid ethical core, integrity, strong communication skills with knowledge of English, Urdu, Punjabi, Hindi, German, French as well as courageous attitude and analytic mind had won KK Birla Foundation Fellowship on Media and Terrorism and also KC Kulish (Rajasthan) award for Excellence in International Journalism.
In fact, he had been a pioneer in introducing the concept of sports page in Jalandhar (vernacular) newspapers in February 1975, months before he was offered a job as a Sports Reporter by The Tribune group of newspapers.
In 2012, Vienna based International Press Institute (IPI) recognized his commitment to promote free exchange of accurate, balanced news among nations and for Excellence in Journalism, for publishing an investigative series into the loot of the public transport system in Punjab-by-Punjab politicians, he was awarded IPI-India award.
The Sunday magazine section of The Tribune from Chandigarh dated 25 November 1984, carried an article titled "Profile of an assassin", which is his most recognized work. Though he has many feathers in his cap yet efforts to make IXC(Chandigarh airport)active will be remembered always as a blessing for Punjabi diaspora. His tireless pen had made Chandigarh airport as Chandigarh International Airport. He had raised issues related to IXC at various platforms.
His love for sports can be witnessed from his travels to six summer Olympic games, one winter Olympic games, seven World Cups in Hockey, FIFA World Cup in 2006, besides three World Cups in Cricket, and two editions of Pan Am Games (Toronto and Lima). He has also covered Asian Games (New Delhi and Jakarta) and Commonwealth games in Melbourne and New Delhi. Also, he has been to many other important international events and did spectacular stories of human interest.