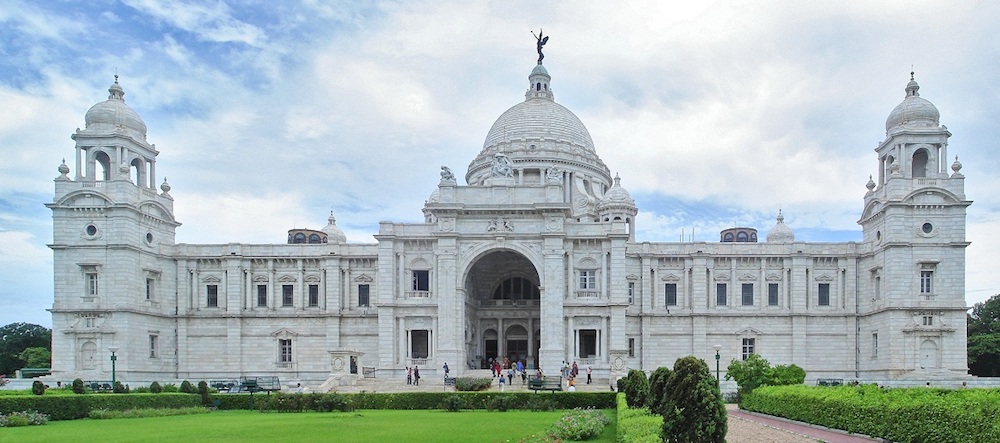 The groundbreaking Summit will discuss ways to bring the most innovative, efficient and cost-effective healthcare solutions for India
 NEW YORK CITY, NY (TIP): The 11th annual Global Healthcare Summit (GHS) organized by the Association of American Physicians of Indian Origin (AAPI) in collaboration with the Ministry of Overseas Indian Affairs & Indian Ministry of Health and the government of West Bengal, with the participation of over 50 world renowned speakers from India, US and from around the world, and industry leaders will be held at the famous JW Marriott, Kolkata, West Bengal, India from December 28th to 31st, 2017, Dr. Gautam Samadder, President of AAPI, announced here November 20th.
With over 200 physicians from the United States, the Summit is expected to be attended by nearly 1,000 delegates from around the world. According to Dr. Samadder, who was in India recently and had held series of meetings with several Federal and State level Ministers and government officials in Kolkata and New Delhi, said, "To be held for the first time in Kolkata, this year, AAPI Global Healthcare Summit (GHS) will have many new initiatives and also will be carrying the torch of ongoing projects undertaken by AAPI's past leaders. In addition, several prominent leaders both from India and abroad will be addressing the Summit, including the President of India and the Chief Minister of West Bengal."
According to him, GHS will have several prominent leaders from India and the US, who will address the conference and interact with the delegates. With world renowned artists performing on stage, the delegates at the Summit will be treated to an exceptionally high quality cultural extravaganza. The Summit will also result in the inauguration of the first ever free AAPI sponsored health clinic in the state of West Bengal, serving thousands of people from the north-eastern region of India.
Dr. Naresh Parekh, President-Elect of AAPI, "Many of the physicians who will attend this convention have excelled in different specialties and subspecialties and occupy high positions as faculty members of medical schools, heads of departments, and executives of hospital staff. The GHS offers an opportunity to meet directly with these physicians who are leaders in their fields and play an integral part in the decision-making process regarding new products and services," he said.
This international healthcare summit is a progressive transformation from the first Indo-US Healthcare Summit launched by AAPI USA in 2007. Providing a forum for innovative opportunities for learning, networking and giving back to our motherland that have now enabled us to plan ahead and prepare for an outstanding event with 200 very prominent and talented physicians and surgeons from abroad, in addition to the hundreds of physicians from India, who are very passionate about serving their homeland, mother India, Dr. Parikh added.
Dr. Ashok Jain, Chair of BOT, AAPI, said, "The Summit will also feature a CEO Forum, where a galaxy of CEOs from around the world from hospitals, teaching institutions and major healthcare sectors, including pharmaceutical, medical devices and technology, will join to explore potential opportunities for collaboration. The CEO Forum will focus on the changing trends in the healthcare sector and they impact the providers, hospitals and corporations as well as the patients. The Forum will also offer insights into managing efficiently the growing costs in the delivery of healthcare services. With the changing trends and statistics in healthcare, both in India and US, we are refocusing our mission and vision, AAPI would like to make a positive meaningful impact on the healthcare delivery system both in the US and in India," he added.
According to Dr. Suresh Reddy, Vice President of AAPI, "The essence of AAPI is educational. That translates into numerous Continuing Medical Education and non-CME seminars by experts in their fields. CME will provide comprehensive and current reviews and guidelines for the diagnosis and treatment of various disease states to reduce morbidity and mortality and achieve cost effective quality care outcomes. At the end of the activity, it is expected that attendees will gain an understanding of the causation, diagnosis and the best clinical practices for the management of the diverse group of diseases discussed during this program."
Dr. Sudhakar Jonnalagadda, Secretary of AAPI, pointed out some of the major highlights of the Summit: "Other major highlights of the Global Healthcare Summit include, interactive roundtables, clinical practice workshops, scientific poster/research session and meet-the-expert sessions. The Summit will facilitate dissemination and exchange of best practices including a special session on Public-Private Partnership featuring AAPI Healthcare Charitable showcase & innovation," he said.
Dr. Anupama Gotimukula, Treasurer of AAPI, said, "The much anticipated Women's Leadership Forum scheduled for Dec 30, 2017 is designed to conduct a "Town Hall" session with a group of highly successful Women Leaders representing a diversity of professions, involving public, private and government organizations. The theme for the forum is Women Empowerment in the 21st century, with the speakers planned to be discussing the role and opportunity for Women to address a major challenge presented by high rates of infant and maternal mortality, areas around public awareness, education and access to healthcare."
The Young Physicians Research Forum will be held on Dec. 28th at the oldest medical college of Asia, Calcutta Medical College. International Poster Presentation Session, Two Full Days Scientific Sessions (Dec. 29-30), Workshops, CEO Forum, Women's Forum, Specialty Workshops on Dec. 31st.
Continuing its tradition of providing the much-needed training to First Responders, American University of Antigua (AUA) College of Medicine will offer the AUA's Emergency Medicine Training Centre (EMTC) developed a First Aid and CPR courses for first responders, including fire fighters, policemen, and EMTs from West Bengal at the KPC Medical College. According to Dr. Samadder, AUA President and Co-founder, Neal Simon will participate in the panel discussion at the Summit's Healthcare & Hospital CEO Forum, which[PPK1] will discuss how to establish and maintain a patient-centric approach on the operational and academic levels of organizations.
Panelists will generate a white paper with recommendations to the Ministry of Health and the Government of India for broader implementation. "The nation of India has contributed greatly to the field of medicine internationally. In light of this and in keeping with AUA's commitment to increasing diversity in the medical field, we consider India's medical community to be a major component of our institution's success" said Simon.
According to Dr. Ajay Lodha, immediate past-President of AAPI, "GHS 2017 will include a scientific program developed by leading experts with contributions by the Scientific Advisory Board and International Scientific Committee, which will include high priority areas like Cardiology, Diabetes, Oncology, Surgery, Mental Health, Maternal and Child Health, Allergy-Immunology and Lung Health, Health Information Technology (HIT), and the impact of co-morbidities."
This Summit will display how well the Indian doctors have shown themselves as an effective force in the medical world in USA. With the objective of enabling people in India to access high quality, affordable, and cost-effective world class health services, the Summit to be held in collaboration with the Indian Medical Association (IMA), the Ministry of Overseas Indian Affairs & Ministry of Health, will have participation from some of the world's most well-known physicians and industry leaders.
Many of the physicians who will attend this convention have excelled in different specialties and subspecialties and occupy high positions as faculty members of medical schools, heads of departments, and executives of hospital staff. The GHS offers an opportunity to meet directly with these physicians who are leaders in their fields and play an integral part in the decision-making process regarding new products and services.
The GHS Pre-Summit (DUBAI) at the Hyatt Regency from December 24-28, 2017, will provide a unique Christmas Dinner Cruise, City tour to Palm Island, Khalifa Tower, Burj Hotel, Dubai mall, Dubai Museum, etc. Desert Safari including camel ride and belly dancing shows. The Post GHS TOUR to the heavenly Bhutan from January 1-4, 2018, will take delegates to the world renowned and ancient Takshang Monastery, Hike in Tiger's Nest, Buddha Dordenma, National Heritage museum & Dochula. For those who want to enjoy the beautiful Assam, can tour this beautiful state of Assam from January 4-8, 2018, touring Kaziranga National Park including Rhino Park, Nehru Stadium, Assam Rajyik State Museum, Guwahati Market, Kamakhya Temple and dinner at the Governor's Mansion. The Summit will also offer everyday Guided Tours and Evening Entertainments to the delegates, and will conclude with a special New Year's Eve gala party, welcoming the New Year 2018 with family, fun and entertainment.
 "With the changing trends and statistics in healthcare, both in India and US, we are refocusing our mission and vision of GHS, and AAPI would like to make a positive meaningful impact on the healthcare in India," Dr. Samadder said. "In our quest to fulfill the mission of AAPI, we are proud to share best practice and experiences from leading experts in the world and develop actionable plans for launching demonstration projects that enable access to affordable and quality healthcare for all people. To accomplish this mission, AAPI is backed by leading healthcare experts and professional associations, including Indian Affairs and Indian Development Foundation Overseas Indians," he added. For more information on Global Health Summit, please visit www.aapiusa.org