MAHWA, NJ  (TIP): India Heritage Center, the Museum of the Indian Journey to the United States of America, is committed to capturing, promoting and preserving the individual and collective experience of the Indian diaspora to the United States.
Their goal is to foster awareness of the Indian journey to the United States and document stories of Indian immigrants upon arrival to assimilation, and highlight achievements and contributions, along with any struggles in respective fields.
"Stories makes us who we are. Our team is putting a concerted effort to preserve our stories and heritage which playa vital role in helping us learn our history.We want to record and preserve our past, so we may awaken and inspire future generations to their fullest potential", says Priya Israni, President of the organization.
The non-profit organization has already captured stories of a few eminent Indian immigrants, such as Dr. Abraham George, messiah of the underprivileged, who runs a school for Dali kids in India, Ravi Bhalla, the first Sikh mayor of Hoboken, Piyush Sukhadia's sweet story of struggle, just to name a few.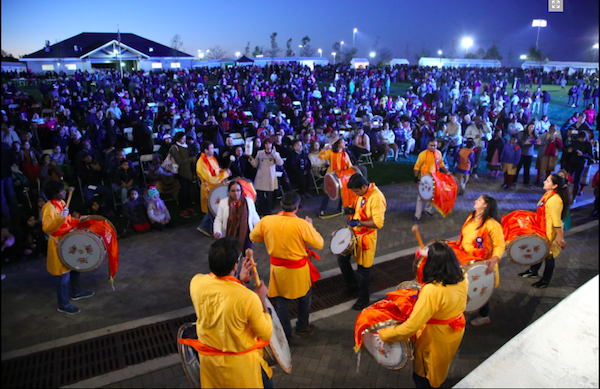 The team's mission is to continue to seek and preserve more unique stories, which will enhance understanding and respect for the Indian heritage in wider society, by providing an automatic sense of unity and belonging, allowing us to identify with those of similar experiences and backgrounds, and perhaps better understand the Indian American journey and history.
The logo of the India Heritage Center is a tall and strong tree which represents the fusion of the two great societies. The blending of colors of the flags of India and the United States signifies the celebration of our roots and respect for our new home as proud Indian Americans.
In an effort to continue to gather and preserve more stories, and bring together the Indian American community, the India Heritage Center has been hosting several unique fundraising events.This past spring, the sold-out Spring Spotlight Event showcased stories and food from Michelin star chefs of Indian descent.
The organization'sbiggest and noteworthy event is their annual Diwali Mela, which in the past years has drawn crowds in several thousands. This is New Jersey's largest cultural extravaganza of its kind, which celebrates the festival with a variety of food stalls, cultural performances, designer shopping, handicrafts and even spectacular fireworks. This year, for the first time, the event will be held at a newly renovated indoor venue, Sheraton Mahwah Hotel, in Mahwah, NJ on Sunday November 4th. The event is expected to draw an even larger crowd, given that the Bollywood celebrity, Radhika Apte, will be making an appearance.
To learn more about this year's upcoming Diwali Mela and to watch the complete stories, visit www.indiaheritagecenter.org