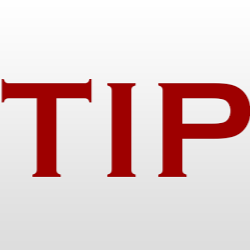 TAMPA, FL (TIP): Meeting against the backdrop of national economic uncertainty that has significantly brought down their sales, convenience stores and gas stations owners at the seventh annual convention of the Asian American Convenience Store Association have vowed to join hands to enhance their collective bargaining capacity and purchasing power with large manufacturers and suppliers. "We feel that all these store owners, mostly independents, are not getting the best price for buying their products from the manufacturers. Unity will enhance their bargaining capacity and purchasing power," said AACSA president Satya Shaw at the conclusion of the convention.
The day-long event Nov. 17 was kicked off by the ribbon cutting ceremony by Bollywood actress Kashmera Shah and newly-elected Congresswoman Tulsi Gabbard from Hawaii at the India Culture Center here. Headquartered in Tampa, the AASCA was formed seven years ago after the arrest of some 50 Indian American store owners and their employees in Georgia as they were selling some products, which they should not have, because of their ignorance. Over the last seven years AASCA through its awareness campaign and activism has ensured that there is no repeat of such incident, Shaw said. The AASCA today has a nationwide membership of about 10,000 convenience stores and gas station owners.
According to unofficial estimates of the 146,000 convenience stores and gas stations in the United States, some 50 percent of them are now being run by Indian Americans, a majority of whom are from Gujarat. "This is an effort to bring them under one platform. Uniting of all the independent store owners and with their combined purchasing power would reduce the cost of their products and thus enhance our profits in these tough economic times," Shaw said. How to tackle the economic crisis was one of the major topics of deliberations during the education seminar held for the convenience store and gas station owners, which was addressed by eminent experts from the field.
"Due to the current economic crisis, this year we have added some useful topics in the education seminar that will be beneficial to all store owners. Our strength and unity is the solution to ensure the growth and profitability of our trade," said AACSA chairman Chandrakant Patel. The convention attracted a record number of participation from convenience store and gas station owners as well as a record number of 65 vendors. "We had to turn down a number of requests this year as we did not had space to accommodate them," Shaw said. The day-long event was capped by a gala banquet attended by Gabbard, who delivered the keynote speech, as well as Shah and actor Junior Devanand.