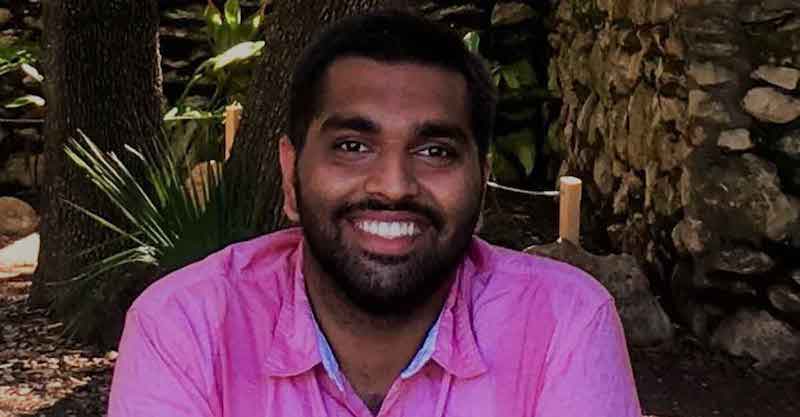 HOUSTON, TX (TIP): Nikhil Bhatia, a 24-year-old Indian student has died three days after he was rescued along with an Indian woman from a swollen lake in Hurricane Harvey hit Texas where 13 million people are battling disastrous flooding. Bhatia was rescued from the Lake Bryan along with Shalini Singh on Saturday, Aug 26. Bhatia succumbed to his injuries on Wednesday, Aug 30. Shalini Singh is still critical.
Bhatia, a PhD student at the Texas A&M University, completed his schooling from Jaipur's St. Anslem's Pink City Senior Secondary School in 2011 and did his B. Tech in Vellore, had recently graduated from Texas A&M University in Water Management and Hydrological Science. Shalini was pursuing master's degree in public health from the same university.
Bhatia, originally from Jaipur, along with Shalini, 25, from New Delhi, were swimming in the lake when a sudden current of water pushed them deeper. The friends accompanying them noticed that the duo were in distress and flagged down nearby police officers. Bryan Police officers were able to rescue and provide cardiopulmonary resuscitation to the victims until medics arrived, according to Bryan Mayor Andrew Nelson. Both were admitted to a hospital in a critical condition. Dr Anupam Ray, the Consul General of India in Houston, was attending to their medical needs. Bhatia's mother, Dr Suman Bhatia, reached the US and was received by the consulate at Dallas Airport. External affairs minister Sushma Swaraj is in touch with Nikhil's family. "Indian students Shalini and Nikhil Bhatia are in ICU. We are ensuring that their relatives reach (the US) at the earliest," Sushma had tweeted earlier.
At least 100,000 Indian-Americans living in and around Houston area have been severely affected by the tropical storm.
The life-threatening storm has affected around 13 million people, with rains turning streets into rivers. At least 30 flood-related deaths have been confirmed by local officials.