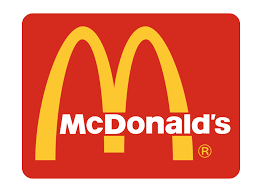 As immigration and college tuition in the US rise, McDonald's continues to provide educational information and resources for students and parents
OAK BROOK, Ill. (TIP): McDonald's will continue its popular Education Workshop series of 2018 with Edison, New Jersey as the second stop on the seven-month long tour across the United States. The event will take place on Saturday, May 19 at Edison High School from 11:00 am to 5:00 pm, and will feature speakers covering a variety of topics such as college applications, admissions and financial aid.
Now in its 11th year, the McDonald's Education Workshop Series help provide Asian American families with tools and resources designed to navigate the higher education system. McDonald's is committed to sharing in-language resources to parents who are seeking information on college enrollment and financial assistance while providing engaging and inspiring resources to students.
"We are so excited to be able to bring back the McDonald's Education Workshop year after year," said Lizette Williams, Head of Cultural Engagement – US Marketing, McDonald's USA. "We continue to see a need in the Asian American community for relevant resources about the American education system and in-language materials, due to population growth largely fueled by immigration. McDonald's is proud to provide our customers with what's important to them, access to education."
Research shows that only four percent of Asian Pacific Islander American immigrants are English proficient, so there is a vital need for education information and resources to be provided in-language, so they can navigate the process of applications, enrollment and scholarships. One way the McDonald's Education Workshop Series helps to inform parents and student is through its interactive booth, available at all the workshops, where students can engage in memorable ways to learn about the six critical criteria in college admission. In addition to the commonly-known criteria of grades, test scores and class rank, students should not overlook the importance of recommendations, extracurricular involvement and demonstrated interest to the desired school. Students will also have a chance to speak with representatives from various colleges and obtain scholarship information.
Attendees can also learn more about Archways to Opportunity, a comprehensive education program McDonald's launched in 2015 that provides eligible U.S. employees at participating restaurants an opportunity to earn a high school degree and receive tuition assistance. McDonald's recently announced that it will commit $150 million over the next five years to better provide employees with the resources and financial support they need to pursue their education and career ambitions.
About McDonald's
McDonald's USA, LLC, serves a variety of menu options made with quality ingredients to more than 25 million customers every day. More than 90 percent of McDonald's 14,000 U.S. restaurants are independently owned and operated by businessmen and women who are independent employers, and set their own employment policies and practices, including pay and benefits for the people working in their restaurants. For more information, visit www.mcdonalds.com, or follow us on Twitter @McDonalds and Facebook www.facebook.com/McDonaldsUS/.