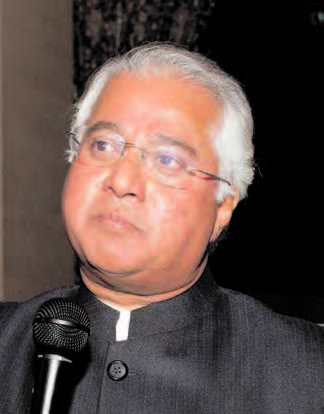 WASHINGTON DC (TIP): Aligarh Muslim University has organized a two day International conference with the theme -"Intellectual Crises of the Muslim Ummah: Rethinking Traditional Solutions"
The speakers from around the world will speak on a variety of subjects focused on the theme and Mike Ghouse with the World Muslim Congress, a think tank will be presenting a paper on "Does Islam need a Reform or we just need new interpreters?  He will be participating in a few other panels, including "Can Muslims lead a conglomeration of faith communities?And is United Islam Possible?
Mike Ghouse added, "I am pleased to see the efforts of Muslims in India, United States and elsewhere to hold these conferences and advance the idea of an inclusive world, where all of God's creation is respected as members of one family. We all came from a single couple Adam and Eve, and were made into many communities and nations, as the Abrahimic religions put it, and the Dharmic traditions have its equivalent wisdom in Vasudhaiva Kutumbukum" meaning the whole world is one family."
Ghouse defines pluralism in action as "if we can learn to respect the otherness of others and accept the God given uniqueness of each one of us, then conflicts fade and solutions emerge to create a cohesive world, where no human has to live in apprehension or fear of the other."  Mike plans to release soon on YouTube a 45 Minutes video on Pluralism and Islam.
Mike has written over 2500 articles on Pluralism in religion, politics, society, work place and Islam. Readers can Google search "Pluralism speaker", "Interfaith speaker" or "Muslim Speaker" for his articles. Dallas Morning News has published over 225 articles and Huffington post over 125 pieces with publication in myriad of other news and media outlets, including The Indian Panorama.