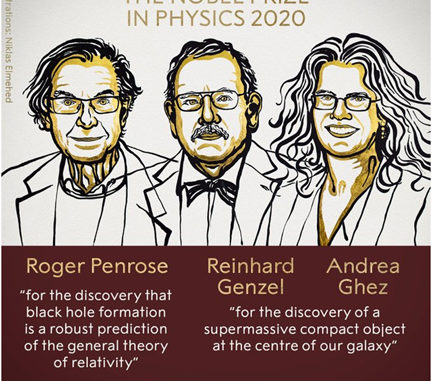 Adjusting to a world where travel is hampered by the pandemic, this year's Nobel laureates received their prizes at home  following the cancellation of the traditional Stockholm and Oslo ceremonies.
The awards in the six categories were announced in nearly typical fashion in October, albeit with fewer reporters in physical attendance.
However, none of the winners travelled  to Stockholm or Oslo to receive their diplomas and medals due to the Covid-19 pandemic.
The ceremonies are traditionally held on December 10, the anniversary of the 1896 death of the prize's founder, Swedish entrepreneur and inventor of dynamite Alfred Nobel.
The lavish Stockholm ceremony hasn't been cancelled since World War II, and the last time the Oslo ceremony was scrapped was in 1976 when the peace prize was "reserved" until the following year owing to a lack of suitable nominations.
Twelve laureates were awarded a Nobel Prize in 2020, for achievements that have conferred the greatest benefit to humankind.
Their work and discoveries range from the formation of black holes and genetic scissors to efforts to combat hunger and develop new auction formats.
Nobel Prize in Physics
The Nobel Prize in Physics 2020 was divided, one half awarded to Roger Penrose "for the discovery that black hole formation is a robust prediction of the general theory of relativity", the other half jointly to Reinhard Genzel and Andrea Ghez "for the discovery of a supermassive compact object at the centre of our galaxy."
Nobel Prize in Chemistry
The Nobel Prize in Chemistry 2020 was awarded jointly to Emmanuelle Charpentier and Jennifer A. Doudna "for the development of a method for genome editing."
Nobel Prize in Physiology or Medicine
The Nobel Prize in Physiology or Medicine 2020 was awarded jointly to Harvey J. Alter, Michael Houghton and Charles M. Rice "for the discovery of Hepatitis C virus."
Nobel Prize in Literature
The Nobel Prize in Literature 2020 was awarded to Louise Glück "for her unmistakable poetic voice that with austere beauty makes individual existence universal."
Nobel Peace Prize
The Nobel Peace Prize 2020 was awarded to World Food Programme (WFP) "for its efforts to combat hunger, for its contribution to bettering conditions for peace in conflict-affected areas and for acting as a driving force in efforts to prevent the use of hunger as a weapon of war and conflict."
The Sveriges Riksbank Prize in Economic Sciences in Memory of Alfred Nobel 2020
The Sveriges Riksbank Prize in Economic Sciences in Memory of Alfred Nobel 2020 was awarded jointly to Paul R. Milgrom and Robert B. Wilson "for improvements to auction theory and inventions of new auction formats."