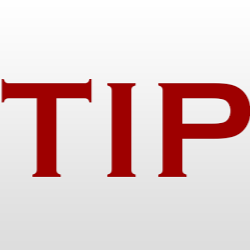 WASHINGTON (TIP):
Despite outrage at home and abroad over the grisly beheading of an American journalist, President Barack Obama is unlikely to deepen military involvement in Iraq or Syria and will instead stay the course with US air strikes, US officials say. US officials appeared rattled by the video posted on social media on Tuesday showing a masked, black-clad militant executing James Foley, 40, and declaring war against the United States in retaliation for nearly two weeks of US air strikes on jihadist targets in Iraq.

But several administration officials said there were no plans to significantly alter the US campaign against Islamic State militants who have seized a third of Iraq since June, or to expand military action to neighboring Syria, where the group has gained strength during its brutal civil war. "From a military perspective, I don't think this is going to change anything," a US official said on condition of anonymity.

"The military objective never was to degrade ISIL," the official said, using another name for the militant group. "It was to protect US personnel and facilities." Obama called Islamic State a "cancer" with a bankrupt ideology at a news conference on Wednesday. He described Iraqis waging a fight against Islamic state, with US support. Not long after he spoke, the Pentagon said US aircraft conducted 14 air strikes in the vicinity of Iraq's Mosul Dam, destroying or damaging militants' Humvees, trucks and explosives.

Obama's decision to forego a direct military response to the killing underscores the White House's aversion to becoming more entangled in the mayhem gripping both Iraq and Syria. Since the uprising against Syrian President Bashar al-Assad began in 2011, the White House has stressed the limitations of US power to shape events in the Middle East, pushing back against criticism of its muted response to bloodshed there.

In Syria, where an estimated 170,000 people have died in three years, the president has shied away from using US military might, even after accusing Assad of using chemical weapons against civilians. US officials instead have tried to broker a diplomatic deal and, with more success, sought to eliminate Assad's chemical stockpiles.