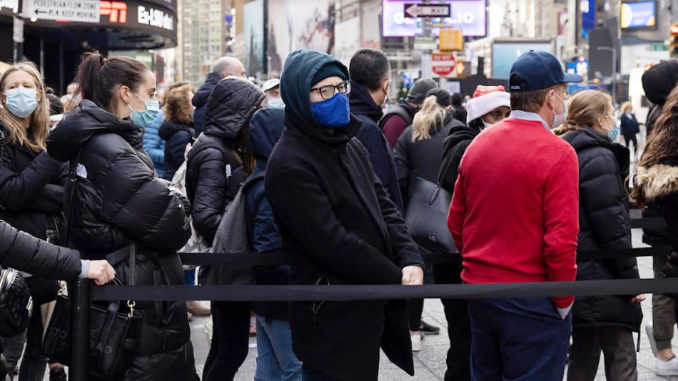 New York reports a record 67,000 new COVID-19 cases; Hochul expects spike to continue
NEW YORK (TIP): Leading up to the New Year's holiday, New York state set another record for new COVID-19 cases on Wednesday, December 29 reporting more than 67,000 new cases in the last 24 hours, Gov. Kathy Hochul said. This is the ninth day in the last two weeks that the state has set a pandemic-high for new cases in a single day. The previous record, set on Christmas Eve, was 49,708.
"That's quite high," Hochul said. A lot of the new cases, Hochul said, can be attributed to high amounts of COVID-19 testing in the days before and after the holidays. On Tuesday, 362,000 people were tested for the virus.
"Because [people] are with extended family and friends, we do think there's going to be a spike in cases that's going to continue," Hochul said. "Not just in our positive rate, but also in hospitalizations. And then we have New Year's."
Hochul said 6,700 new people were hospitalized Tuesday, which is still lower than the rates seen a year ago.In addition, Hochul said the state has seen an 8% increase in bed capacity.With the coming New Year's holiday, Hochul recommended keeping celebrations to small crowds."If you can avoid the gathering indoors or people that aren't part of your immediate family, this would be the year to do that," she said.The state reported 97 new deaths.