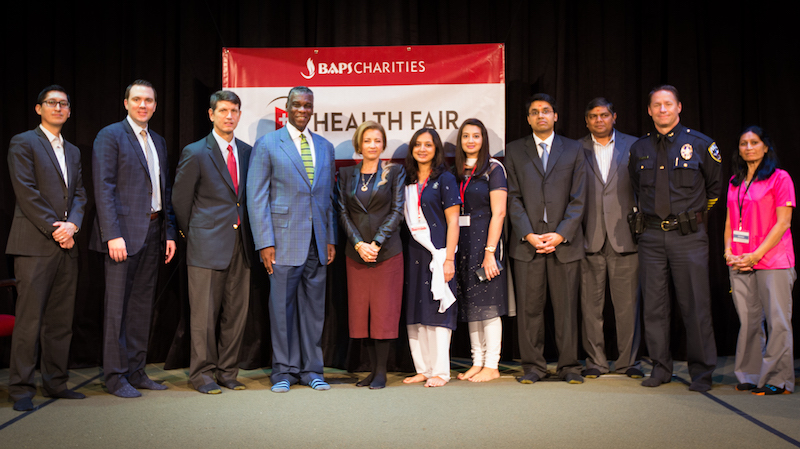 DALLAS (TIP): Over 50 medical professionals were on hand as BAPS Charities hosted its 16th annual Health Fair on Saturday, November 4, 2017 in Dallas, TX. Professionals volunteered their services and came from varying backgrounds including dentists, nurses, physicians, pharmacists and specialists in the fields of cardiology, ophthalmology, pediatrics, gynecology, pain management, and psychiatry. With a long history of providing free and subsidized health services to the community, the health fair continued the tradition by offering a variety of screenings to community participants. Screenings included heart diseases, obesity, diabetes, lipid profile, eye, skin and dental issues, and osteoporosis. With the increasing cost of health care in this economy, health professionals educated over 380 attendees on various health topics and provided their expert advice on regular health checkups and other health related issues.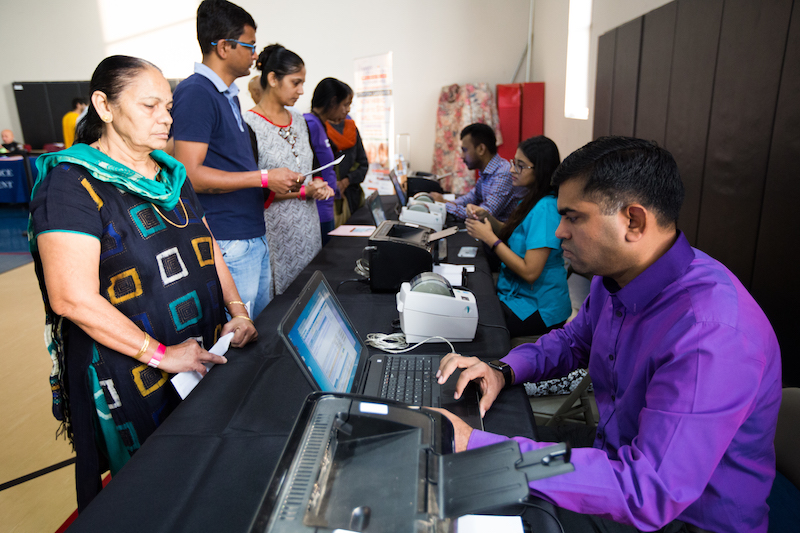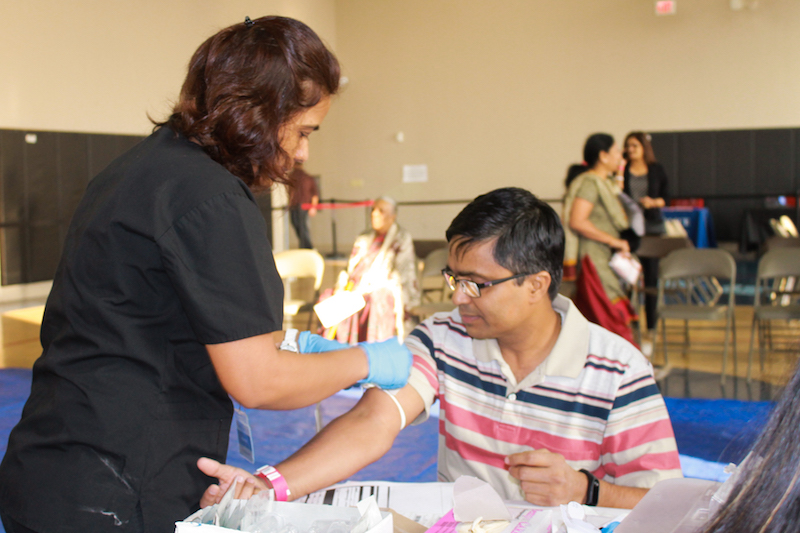 "It was an excellent opportunity to learn more about maintaining my health and well-being," said Krishna Teja, an attendee at the health fair, "it is important to be aware of the various risk factors that can affect my health; these doctors and specialists here today provided me with great advice on how to best improve my overall health."
The volunteers aiding in this charitable event expressed their gratitude in serving others. Priya Patel, a volunteer at BAPS Charities said, "I'm glad to be able to participate in BAPS Charities Health Fair because I think it is important to offer this opportunity for preventative screenings and lab diagnostics to those patients who don't normally have access to these services. I'm grateful for the opportunity to participate in something that helps expand access to healthcare for those in the community".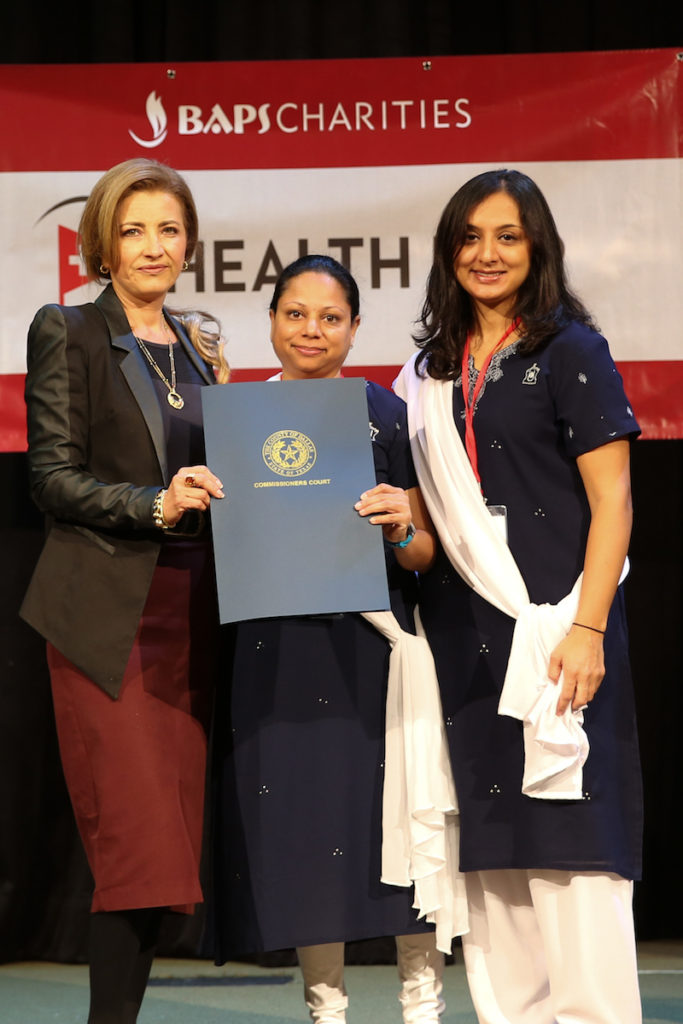 Held at over 51 locations across North America, this Health Fair is an example of one of the many efforts made by BAPS Charities to give back to the community. Through these annual Health Fairs and other events such as Health Awareness Lectures, Food Drives and Walkathons, BAPS Charities constantly exemplifies the spirit of volunteerism and strives to serve the community, by improving the quality of life of individuals and families.
For additional information on BAPS Charities and its international and local philanthropic activities, please visit www.bapscharities.org.
About BAPS Charities
BAPS Charities is a 501(c)(3) registered nonprofit international charity organization committed to sincerely serving the world by caring for individuals, families, and communities. It is affiliated with BAPS as an independent charity and social services arm. The 55,000 BAPS volunteers networked in over 3,300 centers around the world provide over 12 million volunteer-hours of service annually.
Among social service charities, BAPS Charities is a well-respected and trusted name. It has amassed over 50 years of firsthand experience in initiating, managing, and sustaining 160 humanitarian operations throughout the world in such diverse fields as: medical services, environmental services, community services, tribal services, and disaster relief services.
For additional information on BAPS Charities and its international and local philanthropic activities, please visit www.bapscharities.org.
Contact:
Media Coordinator Name: Viral Purohit Phone: 205-508-0847
Email: [email protected] BAPS North American Headquarters Phone: 732-777-1414 ex 140
Email: [email protected]