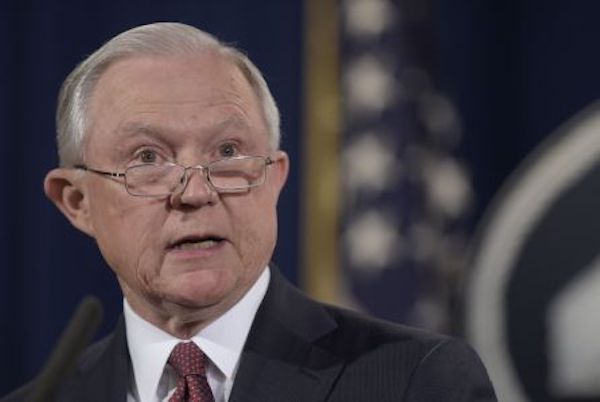 WASHINGTON(TIP): Stung by US President Donald Trump's criticism of him as being unable to take control of the Justice Department, attorney general Jeff Sessions came out with a strong rebuttal.
Sessions, in a rare rebuttal to Trump, issued a statement defending the integrity of his department.
"I took control of the Department of Justice the day I was sworn in," he said. "While I am attorney general, the actions of the Department of Justice will not be improperly influenced by political considerations."
Sessions, a longtime US senator and early supporter of Trump's presidential bid, drew Trump's ire when he recused himself in March 2017 from issues involving the 2016 White House race.
That removed him from oversight of the federal special counsel's investigation of Russia's role in the election and whether Trump's campaign worked with Moscow to influence the vote. Trump has repeatedly called the investigation a witch-hunt and maintained there was no collusion.
Trump told Fox that Sessions should not have recused himself from Russia-related matters.
"He took the job and then he said, 'I'm going to recuse myself,'" Trump said. "I said, 'What kind of a man is this?'"
However, Trump told "Fox & Friends" he would "stay uninvolved" in department matters.
Trump intensified his criticism of the Justice Department in a Fox News interview broadcast on Thursday, August 23, as the White House grappled to respond to the conviction of former Paul Manafort, Trump's former campaign chairman, on multiple fraud counts and a plea deal struck by Michael Cohen, Trump's former personal lawyer, that implicated the president.
Trump reprised a litany of complaints about the Justice Department and the FBI, attacking both without providing evidence they had treated him and his supporters unfairly.