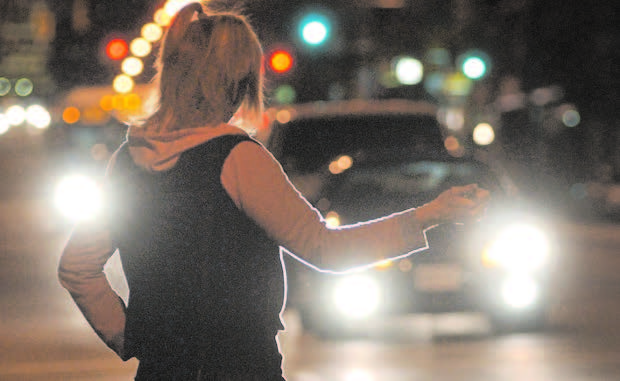 LONDON (TIP): In a landmark vote, the European parliament has voted in favor of a resolution to criminalize the purchase of sex. On February 26, 343 members of the European Parliament backed a proposal placed by London MEP and Labour spokeswoman for women in Europe— Mary Honeyball, which recommends the adoption of the Nordic model of prostitution – legalizes selling sex but criminalizes buying it.
Some 139 MEPs voted against while 105 abstained. Rather than blanket legalisation— which has been a disaster in Holland and Germany— we need a more nuanced approach to prostitution, which punishes men who treat women's bodies as a commodity, without criminalizing those who are driven into sex work, said Mary Honeyball who drafted the resolution.
"We send a strong signal that the European Parliament is ambitious enough to tackle prostitution head on rather than accepting it as a fact of life". EU countries should reduce the demand for prostitution by punishing the clients, not the prostitutes, said the parliament in a non-binding resolution passed on Wednesday.
It stressed that prostitution violates human dignity and human rights, whether it is forced or voluntary, and calls on member states to find exit strategies and alternative sources of income for women who want to leave prostitution. Most MEPs believe that one of the best ways to combat prostitution and trafficking of women and girls is the socalled Nordic model, followed in Sweden, Iceland and Norway.
It views prostitution as a violation of human rights and as a form of violence against women and criminalises those who buy sex rather than those who sell it. They call on EU countries to take the Nordic model as an example. Buying sexual services from prostitutes under the age of 21 should be a criminal offence in the entire EU, they added.
MEPs point to Commission data showing that 62% of the victims of trafficking are trafficked for purposes of sexual exploitation and that 96% of the identified and presumed victims are women and girls. EU countries should strengthen their policies to fight trafficking and protect victims, say MEPs.The resolution also called on national authorities to set up exit schemes to support women who want to get out of prostitution and help them find other sources of income.
Better education and reducing the poverty that forces women and children into prostitution, are needed to prevent prostitution, MEPs add. In a separate resolution, voted on Tuesday, MEPs said violence against women must be tackled at EU level. Sweden was the first country to criminalise the purchase of sex, in 1999. Norway and Iceland adopted the model in 2009, and in December 2013 France followed suit.