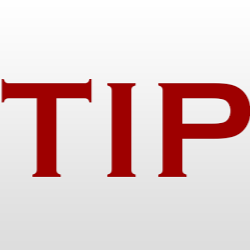 Islamabad (TIP): External Affairs Minister SM Krishna on September 7 arrived inIslamabad on a three-day visit to Pakistan to hold talks with his Pakistani counterpart Hina Rabbani Khar, saying he had come with a mandate for building trust and confidence between the two countries.
"I wish to reiterate the desire of India to see a stable and prosperous Pakistan living in peace with itself and the world. That would be in the best interest of everyone," Krishna said in an arrival statement.
The minister said leadership of India and Pakistan have mandated building of trust and confidence between the two countries.
"We are committed to finding solutions of all issues that have beset our relationship through peaceful bilateral dialogue," he said.
Krishna stressed: "We look to the future where our two countries are able to live together in an atmosphere of friendliness and all-round cooperation free from terror and violence".
Speaking about the objective of his visit, Krishna said, "My endeavour during this visit will be to promote the objectives that I have just mentioned".
The minister was received at the airport here by Pakistan High Commissioner to India Salman Bashir and Indian High Commissioner to Pakistan Sharat Sabharwal.
Krishna will call on Pakistan President Asif Ali Zardari and Prime Minister Raja Pervez Ashraf later in the day. He will also hold meeting with leaders from various Pakistan political parties.
While no substantive outcome is expected from the visit, both the countries are likely to sign a new liberalised visa agreement which would be a boost for people-to-people contact.
Krishna and Khar will also review the resumed dialogue between the two countries, which has been termed as "successful". The Minister will also chair the Joint Commission Meeting with Khar on Saturday.
In an interview on Thursday, Krishna said he looked forward to his discussions with Khar, "which I believe will serve to promote mutual understanding and trust between our two countries.
"India is of the view that normalisation of relations between India and Pakistan should be a step-by-step process. My visit to Pakistan is one more step in that approach," he said.
Krishna had also made it clear that "it would be unrealistic to expect a barbaric terror attack such as Mumbai not to cause a major setback to our efforts to build peace and co-operation".
Asserting that Pakistan must address India's "terrorism related concerns", he said India has given "more than adequate" evidence to Pakistan to enable them to bring the perpetrators of 26/11 to justice.