Also Read: Harendra Singh Arrested - Sep 09, 2015
HICKSVILLE, NY (TIP): Media reports on possible connivance of Nassau County officials in promoting the business interests of one Harendra Singh of Singh Hospitality Group on a quid pro quo basis are pretty disturbing. The malaise is not new, though. Corruption has been around always and corrupt politicians and businessmen are normally bedfellows, is not an uncommon knowledge. However, every time such a case comes up it makes the honest citizens sit up and wonder what's wrong with the people and the system
The recent Media reports of the involvement of some well placed Indian Americans in financial manipulations and misuse of position have the community worried about their image.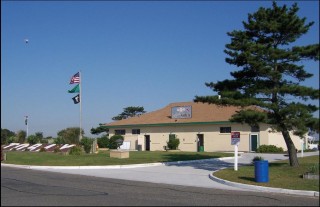 Investigations so far in to the financial career of Harendra Singh of Singh's Hospitality Group have established that Singh used dubious ways to strengthen his business and that some County officials conducted unethically in promoting the business interests of Singh. They even risked the public money to promote the man for certain favors and services in return.
The Newsday reported : "A prominent Long Island restaurateur arranged and paid for several vacation trips for Nassau County Executive Edward Mangano and a top Oyster Bay Town official, a Newsday investigation has found.
Harendra Singh — a politically connected Bethpage-based businessman — coordinated travel itineraries and payment for trips for Mangano, members of the Mangano family and Oyster Bay Deputy Town Attorney Frederick Mei, according to emails, invoices and other documents obtained by Newsday."
Read more http://www.newsday.com/long-island/nassau/prominent-restaurateur-and-government-contractor-arranged-and-paid-for-trips-for-nassau-exec-ed-mangano-other-officials-investigation-finds-1.10723941.
In a July 21, 2015 report, Newsday disclosed that the Town of Oyster Bay ignored the delinquencies in payment of Harendra Singh who is Oyster Bay's concessionaire at the town golf course and Tobay Beach and several other facilities.
"Asked at the town board meeting by Freier (Robert Freier, an executive recruiter from Woodbury and Democratic candidate for town board) whether Singh's missed payments were more than 60 days past due — the point at which the town could declare the agreements in default and terminate them for cause — Venditto said, "I don't know the status of it."
Venditto declined to answer questions before or after the meeting.
The concession agreements say that if Singh's companies miss a payment, the town will send a notice giving them 60 days to cure the default."
Read more: : http://www.newsday.com/business/harendra-singh-s-delinquency-detailed-1.10708705 
And, on top of it, the Town of Oyster Bay helped the defaulting Harendra Singh get $16M in private loans exposing taxpayers to liabilities, reports Newsday. The August 22, 2015 Newsday report says, " Town of Oyster Bay officials helped a private businessman secure loans by arranging with lenders to have the town pay in case of defaults — potentially exposing taxpayers to millions of dollars in liabilities, a Newsday investigation has found.
"Bethpage restaurateur Harendra Singh, who has several lucrative concessionaire contracts with the Town of Oyster Bay, struggled to obtain three separate loans for capital improvements at town facilities totaling about $16 million beginning in 2010.
"Records show he secured a $1.5 million line of credit in 2010, thanks to a guarantee from the town that it would pay the lender in the event that Singh defaulted within a time period just shy of five years. Singh secured two more loans with a face value totaling $14 million in 2011 and 2012, and emails obtained by Newsday show that Deputy Town Attorney Frederick Mei negotiated directly with lenders to structure those loans with a guarantee similar to the one for the line of credit."
Read more: http://www.newsday.com/long-island/nassau/harendra-singh-got-16m-in-private-loans-with-help-from-oyster-bay-officials-1.10765387?pts=513801
And then there have been a couple of middlemen making hay while the Sun shines. Media reports have mentioned one Kamlesh Mehta, Nassau County Economic Director. Obviously, many have used their position to help others gain for getting in return favors for themselves. One hopes the investigators will cast their net wide and catch the many sharks that have been operating in the ocean of corrupt practices.
And this corruption has many faces. The many faces of corruption include, at lower levels, favors with regard to fresh leases, extension of leases, change in zoning etc. Even jobs in the County and the towns are a source of generation of wealth and influence.
At yet another and lower level of the corrupt practices is the selling of proclamations and citations. People are lured to donate for a campaign or to an organization or an individual in return for a citation, a proclamation or a recognition. All of which makes the County a cesspool of corruption. And what if some are happy to take dips in!
The story of Singh points to a serious malaise in the system. It is a simple story of quid pro quo. You scratch my back; I scratch yours. Officials promote the business interests of Harendra and Harendra donates big chunks of money and organizes their vacations and visits, besides extending all hospitality at his hospitality joints. It would be interesting to investigate how much money he donated, and arranged to have donated and to whom, besides hosting events and fundraisers for his politician friends at his many hospitality joints. Also, the investigators need to widen the investigations to go beyond Harendra Singh and get at the Mafia involved in a systematic abuse of the system, always keeping in mind Harendra Singh is not alone in to the game.
One hopes the ongoing federal and local investigations will widen the dragnet and look in to all aspects of the mafia operations, because big or small, they are a threat to the system and a danger to the country.
What is the story of Harendra Singh?
Here is a September 14, 2013 The Indian Panorama story on Harendra Singh.
Harendra Singh, or "H" as he is now popularly known, migrated to the United States from India in 1979. The oldest son of Dr. Rajesh Singh, an accomplished and renowned Cardio-Vascular & Thoracic Surgeon, H had a very humble career beginning in the United States, working as a Clerk in Chemical Bank on Wall Street. During his tenure at Chemical Bank, his inherent drive to succeed and further his career, led him to obtaining 2 Associate Degrees in Heating & Refrigeration Engineering and Business Administration, from the State University of New York. In 1982, H left Chemical Bank for better prospects with Sun Property Inc., where he worked in the capacity of Property Manager, for the next three years. Simultaneously, H also continued his education at NY Tech., which ultimately culminated in him obtaining a Bachelor's and Master's Degree in Business Administration, in 1991.
In 1988, with a bagful of ideas and a dream, while still at college, H ventured into the restaurant business opening a location at 150 Hicksville Road, Bethpage, with a franchised A&W Restaurant. In 1990, after two years of humble but successful operations, H's desire for growth propelled him into closing the restaurant and reopening with his own brand name – NO BANANAS, a 100 seat restaurant with a large catering facility adjacent. This venture was significantly successful, so much so that his revenue increased up to ten times through 1998. By then his creative mind was at work again – conceptualizing what is today the flagship of Singh Hospitality Group – HR SINGLETONS, Classic American Grille – a restaurant, banquet and conferencing facility, with a capacity of almost 600 seats. HR Singletons has earned a reputation for providing classy food and service at casual prices. While conceptualizing and executing the construction of HR Singletons in Bethpage, H was beginning to build his relationship with the Town of Oyster Bay in May of 1998. The food and beverage concessionaire at the Town of Oyster Bay's Golf Course facility-The Woodlands – defaulted on its obligations, and the Town advertised a short term contract to provide services, in which Mr. Singh was awarded the contract as the successful bidder.
The Woodlands is a historic and beautiful catering hall with a picturesque view of the Town Of Oyster Bay Golf Course. On April 19, 2005, the Town extended the agreement at the Woodlands though December 31, 2029. In order to preserve and improve the Woodlands, Mr. Singh continued to make capital improvements, and proposed additional improvements. As a result, the Town again extended their agreement, through December 31, 2049. The design of the rooms has been executed in such a manner that 5 separate rooms may be used simultaneously or together as one room for larger conventions, weddings, corporate gatherings or other functions. In addition, a wonderfully designed patio overlooks the lush greens of the Town of Oyster Bay Golf Course. Stemming off from the history of the Woodlands, Mr. Singh involvement with the Town of Oyster Bay beach is similar. Previous concessionaires at Tobay provided limited food and beverage services, consisting of meager snack bar facilities. The Town realized the potential for improvements at the Town of Oyster Bay beach, and issued an RFP for concession services in 2005, including a capital improvement requirement. Similar to the work proposed at the Woodlands, Mr. Singh proposed to make capital improvements to the facility which was accepted by the Town, and Mr. Singh entered into an agreement to provide services through April 30, 2025.
Since Mr. Singh has taken over the facility, he has completely renovated the five concession buildings, and established the facility's first sit-down restaurant, Singleton's Seafood Shack, which quickly became a destination restaurant. This location continues to find success, and remains a popular summer dining location for the residents of Long Island. The renovations and operations of the Singleton's Seafood Shack became a success for both the Town of Oyster Bay and Mr. Singh; and as a result – in 2008 – Mr. Singh proposed to make additional capital improvements to Town of Oyster Bay beach. As in the past, the Town of Oyster Bay accepted the proposal, and extended the agreement through April 30, 2045. In 2010, Singleton's Salsa Shack was built at the Town of Oyster Bay beach, a wildly successful destination restaurant. Both its unique and festive menu, along with its location, has made it a success as well. The two restaurants combined served over 40,000 meals in the summer of 2010, and continue to exceed expectations year after year. Traditionally, the facilities at the Town of Oyster Bay Golf Course served mainly golfers, and the facilities at TOBAY served mainly beach goers.
As a result of the many capital improvements implemented by Mr. Singh, these facilities are enjoyed by a much larger number of Town residents, and non-residents as well. There is no better advertisement for the Town than to have someone come to the Golf Course or Tobay for the first time, and be captivated by the first class amenities and service available to them. The long term agreements granted to Mr. Singh by the Town of Oyster Bay are evidence of the Town's faith in Mr. Singh and his vision for the future. Together, they have formed a strong partnership that will greatly benefit the Town for many generations to come. Apart from his work with the Town of Oyster Bay, Mr. Singh has continued to expand his hospitality company, the Singh Hospitality Group- from one successful restaurant operation to eleven unique banquet and restaurant operations. Every location within the Singh Hospitality Group has received a variety of accredited awards and reviews-and all continue to prosper.
Singh Hospitality Group consists of the following properties:
HR Singletons – Classic American Grille – Bethpage NY 11714
The Woodlands @ Tobay Golf Course – Woodbury NY 11797
Singleton's Seafood Shack – Bay Side Tobay Beach – Massapequa NY 11758
Singleton's Crab Shack – Ocean Side Tobay Beach – Massapequa NY 11758
Singleton's Salsa Shack- Bay Side Tobay Beach – Massapequa NY 11758
The Woodlands @ the Greens – Melville NY 11747
The Altessa @ the Greens – Melville NY 11747
Poco Loco – Roslyn NY 11576
The Water's Edge – Fine Dining & Banquets – Long Island City NY 11101
Christiano's Italian Restaurant – Syosset NY 11791
Fuego Picante – East Meadow NY 11554
He has also has found success outside of the Hospitality business. On September 28, 2006, H was honored for his Entrepreneurial Spirit and Dedication to Long Island with the SMALL BUSINESS AWARD 2006 by the Long Island Business Development Council in Montauk, NY. In May 2009, New York State Governor Patterson appointed Mr. Singh an Honorable Board of Trustees for Nassau County Community College. Also, during 2012, Mr. Singh has been honored by Suburban Studies Institute- Hofstra University and The Safe Center (formerly Nassau County Coalition Against Domestic Violence) for his charitable works. In addition Mr. Singh is active with his father's nonprofit organization: The Raj & Rajeshwari Foundation, an organization seeking to uplift the lives of the poor and destitute in rural India through medical support and services.