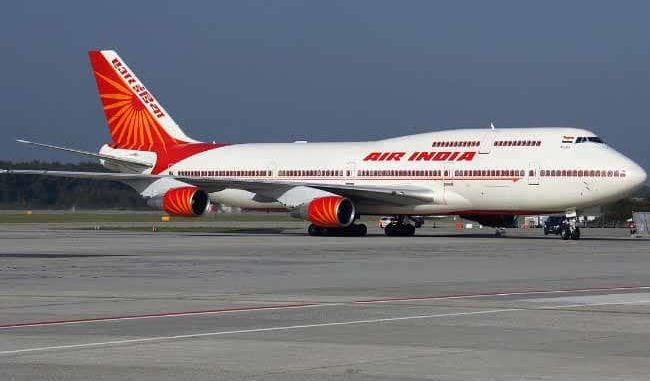 A total of 3,08,200 persons have registered with Indian missions abroad for repatriation on compelling grounds
NEW DELHI / NEW YORK (TIP): The government is planning for phase three of the 'Vande Bharat Mission' as over three hundred thousand stranded Indians have registered themselves with Indian missions abroad for evacuation on compelling grounds.
The first phase was a modest 64 flights and a couple of sorties by naval ships that brought back over 16,000 Indians. The ongoing second phase that will last till June 16, plans to bring back another one lakh Indians.
So far in phase two, over 45,000 Indians have returned, including about 8,000 migrant workers, 7,656 students and over 5,000 professionals. About 5,000 have returned through land border immigration checkpoints from Nepal and Bangladesh.
"A total of 3,08,200 persons have registered with our missions abroad for repatriation to India on compelling grounds," said government sources. Unless international flights do not resume, the third phase will mean a logistical exercise that will dwarf phase two.
In the current phase, 429 Air India flights from 60 countries will land in India. Besides, the Indian Navy will make four sorties to bring back returnees from Iran, Sri Lanka and the Maldives.
The government is also assisting in the return of stranded Indians from remote locations in Latin America and the Caribbean, Africa and parts of Europe. This is being done by taking advantage of foreign carriers flying to India primarily for the evacuation of their nationals.
Recently, about 300 stranded Indians from Peru, Mexico, Belize, Guatemala, Honduras, Portugal and Netherlands were brought in. We will be exploring more such options, said government sources.
Private airlines have now been included and chartered flights have also begun to operate.
"The numbers are expected to go up in the coming days with the permission for chartered flights and more efficient use of quarantine capacity," said the sources.
The Indian Panorama spoke with some of those returning to India about the air fare, the quarantine on arrival in India, and some other issues. Most passengers complained of excessive fares. On condition of anonymity, a lady said: "I feel cheated by the government of India. I am already passing through a difficult financial situation, having to stay back in the US and spending to support myself and two kids, and then I am asked to pay a much higher price for air tickets than the normal rates I know of. Again, government of India wants all those going from here to India to pay for their stay in the hotels government has approved for quarantine. And the payment for 14 is to be paid upfront. Government of India is not supporting us financially in any way. We are paying for everything."
Mr. R.P. Sharma (name changed) said the only favor government of India has done is they have arranged the flights and permitted us to be back. He said going by the pronouncements of government of India, it appeared the government was doing a great favor to those stranded abroad. He added, however, he was happy to be getting back.
Mr. Shingara Singh (name changed) from New York said he has been trying to get a ticket but was told by Air India that he will be informed when his turn comes. Asked when he should expect his turn, the officer expressed his ignorance.