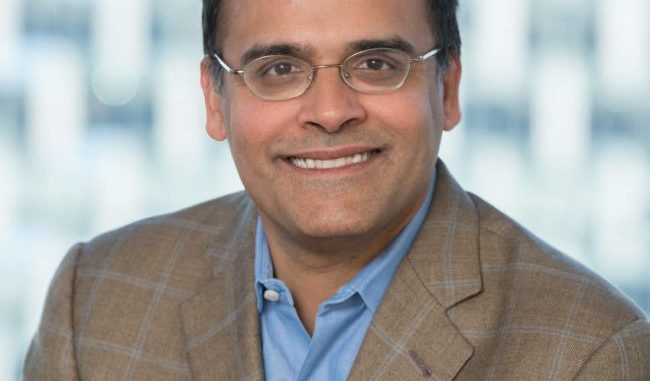 WASHINGTON (TIP): President Donald J. Trump announced his intent to nominate Deven Parekh, of New York, to be a Member of the Board of Directors of the International Development Finance Corporation for a term of three years.
Deven Parekh is a Managing Director at software investment firm Insight Partners and joined the firm in 2000. Deven manages investments in application software, data, and consumer internet businesses globally. He currently serves as Board Chair for Bullhorn, Appriss, and EveryAction, and he is a member of the Board of Directors for Fanatics, Diligent, 1stdibs, Checkout.com, Episerver, PDI, Community Brands, Vela (formerly SR Labs), Chrono24, Campaign Monitor, Wallapop, FloQast, and Inhabit IQ. He also represents the firm's interests in Automattic (WordPress), SkyTap, and Zenefits.
Deven was selected to be on the 2014, 2015, 2016, 2017, and 2018 Forbes Midas list. In 2016, 2018, and 2019 he was selected as a Top 100 Venture Capitalist by CB Insights, and in 2014, was named by AlwaysOn as a Venture Capital 100 winner for his investments in Twitter and Chegg. 
Deven was previously a Principal at Berenson Minella & Company, a New York based merchant banking firm where he served on the firm's M&A Committee. Prior to Berenson Minella, Deven was with The Blackstone Group, where he was involved in both M&A advisory and principal activities.
 
In 2016, Deven was nominated and confirmed by the U.S. Senate to serve on the Overseas Private Investment Corporation Board. That agency has since been merged into the new U.S. International Development Finance Corporation, and Deven was re-nominated to serve on the new DFC board in June 2020. From 2010–2012, Deven served as a Member of the Advisory Board of the U.S. Export-Import Bank, the official export credit agent of the United States. He also previously served as a Member of the Technical Advisory Council of the Federal Communications Commission, assisting with developing informed technology policies to support America's competitiveness and job creation in the global economy.
Deven currently serves on the Board of Overseers of NYU Langone and is a Member of the Board of the Tisch New York MS Research Center. He has previously served on the Board of Trustees and Executive Committee of the Ethical Culture Fieldston School, and he is Chairman Emeritus of the Board of Publicolor, a New York City based non-profit organization that focuses on inner city schools, which he chaired from 2007 – 2012. In 2006, Deven was named a Henry Crown Fellow of the Aspen Institute, which seeks to develop the next generation of community spirited leaders. Deven is also a member of the Council on Foreign Relations as well as the Economic Club of New York. He received a BS in Economics from the Wharton School at the University of Pennsylvania.