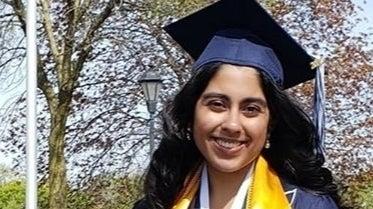 CHICAGO (TIP): Shina Trivedi, a Lake Park High School District 108 student, received The President's Education Awards Program which is awarded on behalf of the President of the United States and the United States Secretary of Education. She was also honored by the State of Illinois as 2020-21 Illinois state scholar.
Shina's mother Hina shared her daughter's achievement on Facebook congratulating her on graduating in 2020 online with a 5.0 GPA at the end of seven semesters.
Shina is a student of Lake Park Educational Foundation in Illinois and she was honored by the state of Illinois as 2020-21 state scholar.
Shina's mother Hina is an Indian community leader in Chicago and has been invited as delegate for the Pravasi Bhartiya Divas in Bangalore in 2017.
Hina had been teaching the younger generation Indians in the US about Indian history and culture.