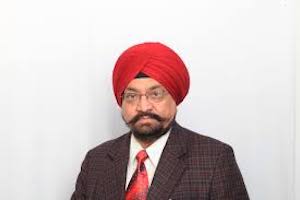 While there has been a lot of talk about Russian interference in US elections in 2016, and of its recurrence in 2020 elections, of Chinese interference attempts, but there has not been yet a mention of Indian meddling in US elections 2020.
An obvious evidence of Indian meddling in US elections is Prime Minister of India Narendra Modi's endorsement of Trump  in 2020 presidential elections. At the Howdy Modi rally  in Houston on September 22, 2019 where President Donald Trump, too, was present, Prime Minister Narendra Modi had in the presence of an estimated 50,000 Indian Americans, spiritedly  shouted the slogan "Ab ki bar Trump Sarkar" which means next time, it will be a Trump government (administration ).
The overseas arm of the BJP, OFBJP which has recently obtained registration under Foreign Agents Registration Act, and various other Hindu organizations owing allegiance to BJP and its affiliates, mostly the right wing  fundamentalist Hindu  groups, have been supportive of Trump , keeping in line with Modi's declared support for Trump.
While it is their fundamental right as citizens of America to subscribe to any political ideology and to support any candidate or party, but when  it is done at the behest of a foreign government, it raises  doubts of  foreign meddling in US elections.
Well, it is for law enforcement  in US to determine  what is meddling and interference, and what needs to be taken cognizance of and  what can be  ignored. The truth is, US elections 2020 interest  too many countries in the world, for whatever diverse reasons.