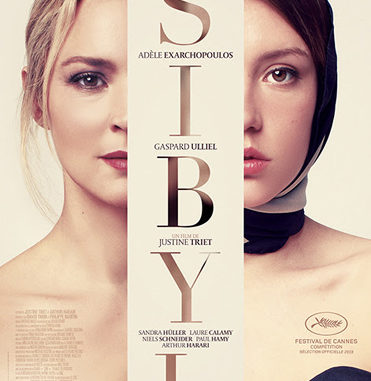 "I believe that if we can generate empathy for others it becomes exceedingly difficult to create barriers. I call this approach 'Humanitarian Cinema' and focused my next two films on studying the global refugee and displaced persons crisis with a cinematic eye and rendering films capable of eliciting empathy for the burgeoning refugee and IDP (internally displaced person) community." – Skye Fitzgerald, Director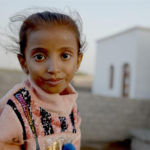 "HUNGER WARD", filmed from inside two of the most active therapeutic feeding centers in Yemen, documents two women health care workers fighting to thwart the spread of starvation against the backdrop of a forgotten war. The film provides an unflinching portrait of Dr. Aida Alsadeeq and Nurse Mekkia Mahdi as they try to save the lives of hunger-stricken children within a population on the brink of famine.
THE HUMANITARIAN TRILOGY
"50 Feet from Syria" and "LIFEBOAT" were the first two films of this Humanitarian Cinema trilogy. In 2015 the film team produced "50 Feet from Syria" – focused on the civilian impact of the Syrian conflict. This, the first of a trilogy of films focused on one of the great humanitarian crises of our time – the plight of refugees and IDPs (internally displaced persons) in a global and interconnected world. They embraced a small-team, nimble production paradigm designed to prioritize intimate access from the heart of a crisis.
The second film of the trilogy, "LIFEBOAT" bears witness to refugees and migrants desperate enough to risk their lives in rubber boats leaving Libya in the middle of the night, despite a high probability of drowning. "LIFEBOAT" puts a human face on the refugee crisis and provides a spark of hope surrounding how civil society can intervene in a meaningful way. The third film of the trilogy is "HUNGER WARD". Focused on the plight of starving and displaced civilians at the mercy of a forgotten war in Yemen, the film utilizes the same, nimble production paradigm to create an intimate, yet cinematic film intended to engender empathy for those most deeply impacted by the world's greatest humanitarian crisis.
Key Credits
Director/Co-Producer: Skye Fitzgerald
Editor: Dan Sadowsky
Director of Photography: Jeffrey Ball
Original Score: William Campbell
HUNGERWARD:
https://www.hungerward.org
Facebook: https://www.facebook.com/spinfilm
Instagram: https://www.instagram.com/spin_film
Twitter: https://twitter.com/spin_film
———————–
SAUL & RUBY'S HOLOCAUST SURVIVOR BAND
DIR/PROD/WRIT: TOD LENDING l 2020 l USA l Eng l Doc l 1h 21m
 ON VOD AND STREAMING PLATFORMS NOVEMBER 24, 2020
"Saul & Ruby's Holocaust Survivor Band" is a unique and compelling story about having the courage to live one's dreams, finding purpose and meaning in life at any age, the transcendent power of music, and the importance of speaking out against anti-Semitism and bigotry.
The film is about a klezmer band started by Saul Dreier & Ruby Sosnowicz. Like many survivors of the Holocaust, after World War II, Saul and Ruby moved to America, started families and careers, grew old, and retired to South Florida.
For them, retirement could have been the last chapter in their story. But then they decided to start a klezmer band, named the "Holocaust Survivor Band". The band summons the bittersweet memories of childhood in Poland, but more than that, it is a celebration of life.
In this utterly heart-affecting and enthralling film, we follow Saul and Ruby's musical journey, which begins in total obscurity, playing in residential homes for the elderly and small Jewish community organizations, to being invited to perform at venues across the country, including a coveted performance at the Kennedy Center's Millennium Stage.
Films on VOD, DVD and other Streaming Platforms
REPRESENT: Democracy On Her Terms
DIR/CINE/EDIT: HILLARY BACHELDER l 2020 l USA l Doc l 1h 34m
"These women are connected in their desires to change their communities and restore faith in democracy….what "Represent" does make clear is that without firm reinforcements, the system will continue celebrating cliches, like 'Year of the Woman,' instead of permanently changing." – The New York Times
"With a film titled 'Represent,' it felt like my responsibility to ask big questions about the true power of representation. Yes, the demographics of elected officials are important, and gender identity, race, and sexual orientation on their own can be powerful symbols. But even more significant is a candidate stepping into a space that wasn't built for them and still unapologetically bringing their whole selves into the spotlight with them."
HILLARY BACHELDER DIRECTOR/CINEMATOGRAPHER/EDITOR
"REPRESENT" follows three women on both sides of the aisle who share the singular goal of improving their community through public service. Myya Jones attempts to spark a youth movement and unseat the incumbent mayor of Detroit; Bryn Bird, a farmer and working mother in Granville, OH, runs for township trustee; and Julie Cho walks a tightrope between her identities as a Korean immigrant and Republican candidate for State Representative in a liberal Chicago suburb. To learn more, visit thefilmrepresent.com
SIBYL
DIR: JUSTINE TRIET l 2019 l France, Belgium l Dramedy l 1h 41m
"SIBYL" is  a sly, sultry character study from filmmaker Justine Triet. The film follows a psychotherapist (Virginie Efira) who decides to quit her practice and return to writing instead. As Sibyl starts dropping patients, she begins to struggle with excess time and a lack of inspiration – until she gets a call from Margot (Adèle Exarchopoulos), a young actress wrapped up in a dramatic affair with her costar, Igor (Gaspard Ulliel), who happens to be married to the film's director (Sandra Hüller). Becoming further enmeshed in Margot's life, Sibyl starts to blur past and present, fiction with reality, and the personal with the professional, as she begins to use Margot's life as source material for her novel. To learn more, visit musicboxfilms.com/film/sibyl
—————————-
NOMAD: In The Footsteps Of Bruce Chatwin
DIR/WRIT/NARR: WERNER HERZOG l 2019 l Doc, Bio l 1h 25m
"All my life, I have searched for the nature of human restlessness." – Bruce Chatwin
"A poignant testament to two friends' shared curiosity about the world" – The Hollywood Reporter
"NOMAD" tells about director Werner Herzog's decades-long friendship with the late travel writer Bruce Chatwin, a kindred spirit whose quest for ecstatic truth carried him to all corners of the globe. Herzog's deeply personal portrait of Chatwin, illustrated with archival discoveries, film clips, and a mound of "brontosaurus skin," encompasses their shared interest in aboriginal cultures, ancient rituals, and the mysteries stitching together life on earth. To learn more, visit musicboxfilms.com/film/nomad-in-the-footsteps-of-bruce-chatwin
(Mabel Pais writes on The Arts and Entertainment, Social Issues, Spirituality, and Health & Wellness)