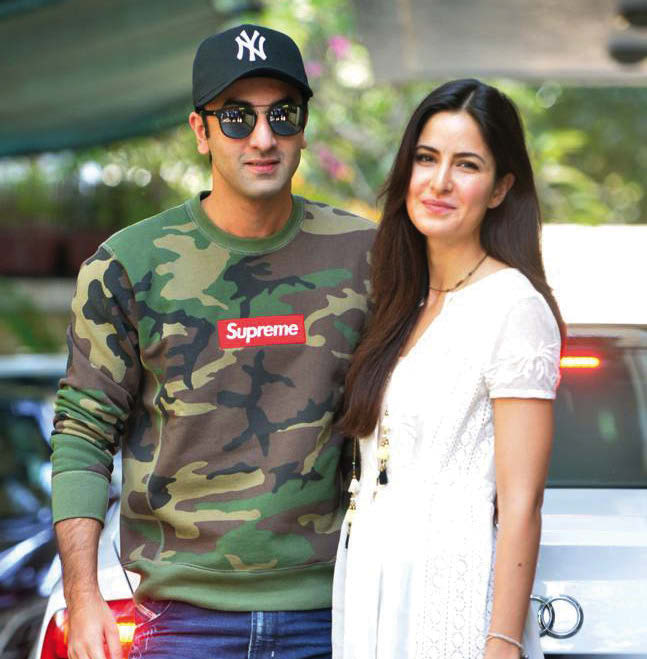 Former flames Ranbir Kapoor and Katrina Kaif are slowly mastering the art of avoiding each other in public. Once Bollywood's most talked about couples, the duo calling time on their relationship at the beginning of the new year has been the talk of the town. Recently, Ranbir and Katrina were at an automobile expo in Delhi at the same time but ignored each other. Ranbir, who'd flown in from Barcelona, where he had been avoiding the spotlight and chilling with his boys, including Binoy Gandhi and Arjun Kapoor, stayed put in the motorbike section while Kat planted herself in the opposite corner of the venue.
She arrived at 11:30 am and stayed for an hour. Ranbir walked in at noon. Entries and exits for the estranged couple were strategically planned and the organisers were cautioned that they shouldn't cross paths at any point.
In January, Kat had refused to address reports of trouble in the relationship, saying, "A relationship or friendship or equation between two people never needs to be defined. It is important only for those two people involved to know what that equation is." The actress who has been grabbing eyeballs with refreshingly fashionable turns to promote her new film was all smiles as she posed for the cameras at the expo. While Ranbir stayed back in the city with sis Riddhima Kapoor-Sahni to spend time with niece, Samara, Kat returned to Mumbai.
Earlier this week, the actress had revealed in a TV interview, "There are people who are very realistic and pragmatic about love and never get carried away with their feelings. Unfortunately I don't think I am one of those people."
Source: Mumbai Mirror