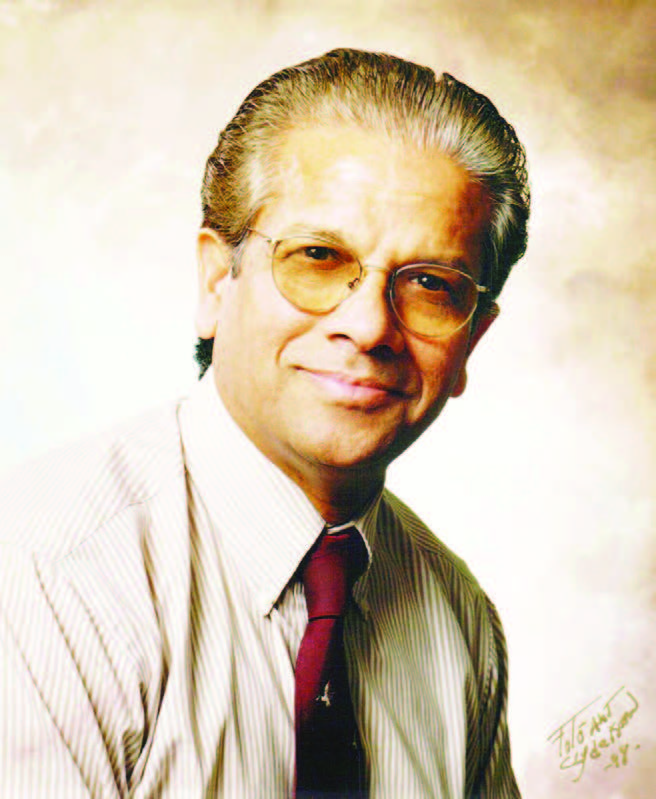 NEW YORK (TIP): Dr. VK Raju and Dr. Ahmad Kheirkhahvisited the University of Baroda by invitation. On Sunday, 31st July and 1st of August,2016 they gave lectureson five subjects which included Artificial Cornea; Pandemic of Diabetes; Tragedy of childhood blindness in the world; Eye Imaging andPresbyopia: Last frontier in refractive surgery.
The Eye Foundation of America which is in the forefront of fight against preventable blindness will be collaborating with the Department of Biochemistry of University of Baroda to advance eye research. The Eye Foundation of America has three objectives: Service, Teaching and Research.
Earlier, last year Dr. VK Raju, founder and Medical director of Eye Foundation of America and Clinical professor of ophthalmology at West Virginia University, was invited as a guest speaker to ASEAN Ophthalmology Congress in Vietnam. He delivered 4 lectures on Cataract surgery and dry eyes, and corneal transplants. The meeting took place in Hanoi on 29th, 30th and 31st of October 2015.
Dr. Raju is a passionate crusader against blindness, particularly among children. He has been holding free eye camps all around the world but mostly in India, the country he originally comes from. He has set up a charity under which he runs a charitable hospital in Hyderabad where over the years, thousands have been treated and restored to health.
Dr. Raju is worried at the large number of Indians having diabetes which is one of the causes of blindness. He says there are 61 million people in India who suffer from diabetes. Of these, 55% live in rural areas where there are hardly any healthcare facilities. Up to 20% of India's rural population is affected by diabetes. 96,000 children in India have type 1 diabetes. On top of it, India has a healthcare worker shortage of 515,000, the largest in the world.
Dr. Raju is totally committed to his objective of preventing blindness which means preventing and curing diabetes, too, which is one of the major causes of blindness. Till today, he has examined more than 2 million outpatients, performed 300,000 eye surgeries. Of these 25,000 were performed on children. His Eye Foundation of America has been providing services since 1977 in India and 21 other developing countries.
For more information on Eye Foundation of America, please visit www.eyefoundationofamerica.org. The mailing address of the Foundation is Eye Foundation of America, 3140 Collins Ferry Road, Morgantown, WV 26505 and phone (304) 598-0055.
Dr. Ahmad Kheirkhah is an eminent ophthalmologist who has served with various institutions and is currently Investigator in Ophthalmology with Harvard University, Boston. An author of a number of publications, he is a highly awarded physician.
He can be contactedat Ahmad_Kheirkhah@meei.harvard.edu