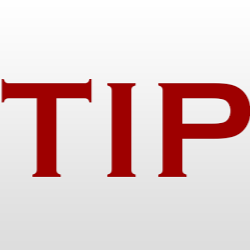 The historic anti-graft bill The Lok Pal Bill has been passed by both houses of the Parliament and the UPA Government deserves the gratitude in sensing the sentiment of the people and doing the right thing for the nation. 'This landmark legislation will have profound impact on the country in detecting corruption and dealing strongly with culprits who engage in the practice' said George Abraham, Chairman, Indian National Overseas Congress (I), USA.We want to congratulate all those party leaders who worked together on this landmark legislation and Ms. Sonia Gandhi for fulfilling a promise and Mr. Rahul Gandhi in particular for his strong leadership in pushing for the final passage.
A special tribute is also in order for Mr. Anna Hazare who rekindled the imagination of the ordinary folks in the street that resulted in demanding quick action from their political leaders to establish a framework to deal with this growing menace. We hope that soon the States will follow suit and constitute its own Lokayukta to put a check on the growing cases of corruption. This legislation is line with the Right to Information Act that was implemented by the UPA Government that has unearthed scores of cases of corruption and became a catalyst for the enactment of this new and remarkable legislation.
TEN KEY PROVISIONS OF THE LANDMARK LEGISLATION:
Lokpal members shall not be affiliated to any political party. A panel of Prime Minister, Leader of Opposition (Lok Sabha) and Chief Justice of India to appoint the Lokpal. An eminent jurist to be one of the members of Lokpal. The President of India to appoint eminent jurist on the recommendations of the selection panel. The Prime Minister's Office will be under the Lokpal's purview. The body also covers societies, trusts and associations funded by the government.Non-Governmental Organizations or NGOs remain outside its ambit. Investigations under the Lokpal to be time-bound. A maximum punishment of 10 years for those convicted under the Act.
CBI to have separate Director (Prosecution), to be appointed on the recommendations of the Chief Vigilance Commissioner,who reports to the agency's director. CBI Director and Director (Prosecution) to have fixed term of two years. Transfer of investigating officers can only take place with the approval of the Lokpal President can suspend a Lokpal member on the recommendation or interim order of the Supreme Court. A Lokpal member can be removed by the President after a Supreme Court inquiry. Supreme Court can probe Lokpal member on reference from President of India after a petition signed by at least 100 Members of Parliament. Each state must have a Lokayukta within one year of the notification of the Lokpal Act.