The year 2015 was full of events, controversies and change. The year 2015 witnessed many ups and downs in India's politics and victory of Arvind Kejriwal in Delhi and Nitish Kumar's in Bihar hinted for another political change. Prime Minister Narendra Modi grabbed the headline throughout the year while actor Salman Khan drew media attention because of his conviction and acquittal in the 2002 hit-and-run case. Actor Aamir Khan was in centre of storm for his 'intolerance' remarks. Patel agitation led by Hardik Patel, mysterious case of Indrani Mukerjea, execution of Yakoob Memon, arrest of Chhota Rajan and shocking revelations about Radhe Maa- all this and more grabbed the headlines in 2015. As we come to part ways with 2015, we list the Top 15 Newsmakers of the year.
1 – Arvind KejriwalAam Aadmi Party (AAP) led by Arvind Kejriwal wrested power in Delhi Assembly Elections 2015 with historic mandate. AAP registered victory on 67 seats of the total 70 seats of Delhi Assembly and Kejriwal became chief minister on 14 February. Since then, Kejriwal and his MLAs were in news for good and bad reasons. Kejriwal continued to hit headlines locking horns against Narendra Modi government at Centre and Delhi lieutenant governor Najeeb Jung.
2 – Narendra Modi
Prime Minister Narendra Modi was given more coverage than anyone else. Modi was applauded for strengthening India's relationship with other countries and initiatives like Make in India and Swach Bharat Abhiyaan. He was also criticized for maintaining deafening silence on much talked about issues like Vyapam scam and intolerance. Modi established that whether you like him or hate him but you can't ignore him.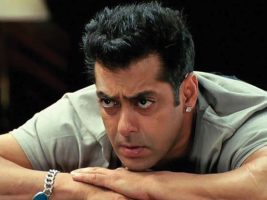 3 – Salman Khan
Actor Salman Khan has been in the news for months for his involvement in the 2002 hit-and-run case. A sessions court had on May 6 convicted the 50-year-old actor on the charge of culpable homicide not amounting to murder under IPC and other offences. An aggrieved Salman filed an appeal in the High Court which granted him bail before hearing arguments in the case. Later Salman Khan was acquitted of all charges by Bombay High Court on December 10.
The self-styled godwoman Radhe Maa made headlines after she was booked under the Dowry Prohibition Act for instigating husband and in-laws of a woman to demand dowry from her. 4 – Radhe Maa The 32-year-old victim alleged that Radhe Maa demanded Rs 7 lakh cash, golden jewelleries ornaments and other perks. Besides that, obscene pictures of Radhe Maa went viral on social media and created lot of buzz. The incident once again exposed the real face of godman and godwoman who exploit people in the name of religion.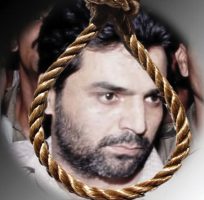 5 – Yakub Memon
Over 22 years after the 1993 Mumbai blasts, Yakub Memon, the sole convict on death row, was hanged on his 53rd birthday (July 30) after failure of last-gasp efforts by his counsels to stall the execution that led the Supreme Court to hear his plea in the wee hours before throwing it out. Memon, whom the Supreme Court had described as the "driving spirit" behind the worst terror assault till date that left 257 dead and 713 wounded, was hanged at the Nagpur Central Jail shortly before 7 am, just about two hours after his last-ditch attempt to gain reprieve came to naught.
6 – Rahul Gandhi
This year, Congress vice president Rahul Gandhi initially grabbed space in newspapers and channels when he went on unexplained leave. But after his brief sabbatical, Rahul Gandhi emerged as stronger leader of his party and became more active in politics. He intensified his attack at Narendra Modi government and delivered some fiery speeches in the Parliament.
7- Lalit Modi
The entire monsoon session of the Parliament was washed out over the visa controversy around scam-tainted former IPL boss Lalit Modi after it was reported that External Affairs Minister Sushma Swaraj helped him in his travel documents. Congress led Opposition attacked government for helping a fugitive paralyzing the Parliament.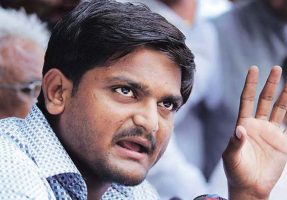 8- Hardik Patel
The 22-year-old Hardil Patel became most popular face of Patel agitation overnight. Hardik has brought the Gujarat state to a standstill with a massive protest, that also turned violent. He has been demanding reservation for Patels in education and jobs and a major newsmaker this year.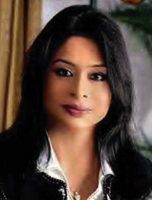 9- Indrani Mukrjea
Indrani Mukrjea, wife of media tycoon Peter Mukerjea, dominated headlines for months after she was arrested in the mysterious murder case of his daughter Sheena Bora. Sheena (24), Indrani's daughter from an earlier relationship, was allegedly strangled in a car and then her body burnt and dumped in a forest in Raigad, about 84 kms from Mumbai. Indrani (43), her former husband Sanjeev Khanna and her ex-driver Shyamvar Rai have been chargesheeted in the murder case. Apart from the case, the complicated relationships and her family tree confused the people and investigators more.
10-Mohan Bhagwat
RSS chief Bhagwat's comment on reservation triggered controversy as well as damaged BJP's chances in Bihar Assembly Elections. In an interview with the Hindu right-wing group's mouthpiece, Oraganiser and Panchjanya, RSS chief said that the policy of reservation should be reviewed. Bhagwat's statement infused the fear among backwards class people in Bihar that BJP might scarped reservation given to them if it wins election.
11- Nitish Kumar
Janata Dal (United) leader emerged as a strong opposition for ruling Bharatiya Janata Party and Narendra Modi after his party along with Lalu Prasad Yadav's RJD and Congress registered massive victory in the much-talked about Bihar Assmbly Elections.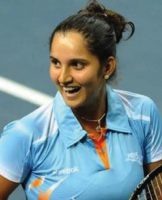 12- Sania Mirza
Indian tennis ace Sania Mirza played exceptionally this year and won ten titles. Sania registered victories alongside her doubles partners in the Wimbledon, US Open and Indian Wells and made India proud.
13- Shah Rukh Khan
Actor Shah Rukh Khan found himself at receiving end after he said that there was "extreme intolerance" in the country. "There is intolerance, there is extreme intolerance…there is I think… there is growing intolerance," Khan had told India Today TV. SRK's comment led to protest with right-wing activists boycotting his 'Dilwale' and the Box Office collections of the movie suffered due to the controversy.
14- Chhota Rajan
After being on the run for 27 years, Chhota Rajan, whose real name is Rajendra Sadashiv Nikalje was arrested by Indonesian Police in Bali on October 25. The 55-year-old gangster, once a close aide of fugitive terrorist and underworld don Dawood Ibrahim, was brought to the country to face trial in over 70 cases of murder, extortion and drug smuggling in Delhi and Mumbai.
15- Aamir Khan
Bollywood superstar Aamir Khan sparked controversy when he joined the chorus of intelligentsia against growing intolerance, saying he has been "alarmed" by a number of incidences and his wife Kiran Rao even suggested that they should probably leave the country. The controversy over Aamir Khan's 'intolerance' remarks refused to die down for several days with people lambasting and backing the actor for his statement.
---

[vc_row][vc_column][vc_posts_slider type="flexslider_slide" count="6″ interval="3″ slides_content="teaser" slides_title="1″ thumb_size="250×100″ orderby="date" title="Featured" posttypes="post" categories="featured"][/vc_column][/vc_row]