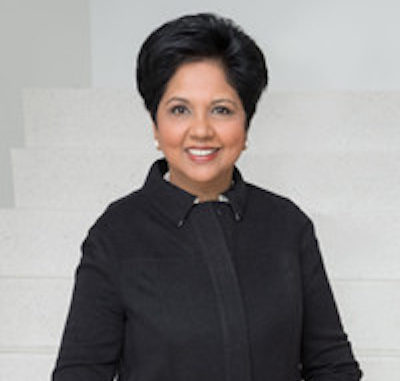 BOSTON (TIP): PepsiCo's former chairperson and CEO of Indian origin, Indra Nooyi is among nine full-term members of The MIT Corporation — the Institute's board of trustees. Elected nine full-term members will each serve for five years, effective July 1.
Nooyi received a bachelor's degree from Madras Christian College in 1974, an MBA from the Indian Institute of Management in Calcutta in 1976, and a master's degree in public and private management from Yale University in 1980. Nooyi served as the chairperson and CEO of PepsiCo from 2006 to 2019. In this role, Nooyi was the chief architect of Performance with Purpose, PepsiCo's pledge to do what's right for the business by being responsive to the needs of the world around us. She directed the company's global strategy for more than a decade.
Prior to becoming CEO, Nooyi served as president and chief financial officer beginning in 2001, when she was also named to PepsiCo's board of directors. Before joining PepsiCo in 1994, Nooyi spent four years as senior vice president of strategy, planning and strategic marketing for Asea Brown Boveri, a Zurich-based industrials company.