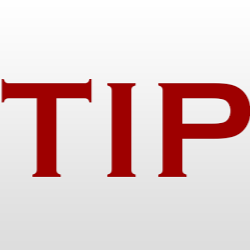 NEW DELHI (TIP): The high-octane campaign for the Delhi Assembly came to a close on February 5, 48 hours ahead of the February 7 polls in which the BJP is seeking to gain majority in the face of strong challenge from the Aam Aadmi Party (AAP).
February 5 saw some heavy duty and intense campaign by the principal contenders and the Congress, which still hopes to be up and counted having been rejected by the voters of Delhi towards the end of 2013.
BJP president Amit Shah and its chief ministerial candidate Kiran Bedi held roadshows to demonstrate the strength of the party. The strength of its cadres was no less than the large number of supporters AAP who joined a similar roadshow by Arvind Kejriwal in his Gole Market constituency.
Although the focus was not so much on the Congress, the party vice president Rahul Gandhi stepped out in Sultanpur Majra for a roadshow which seems to be the more preferred way of reaching out to the people in an informal way.
The BJP asked its battery of leaders to spread out in each of the 70 constituencies while its RSS
'karyakartas' began reaching out door-to-door. Stepping up the attack on AAP, BJP chief charged that the AAP received donations in black cautioning that the party "goes back on what it promises". Speaking in Hindi he said Kejriwal's challenge to arrest him was made knowing that no probe was possible during elections.
The BJP chief harped on development and welfare schemes of the Modi government as also rise in the prestige of the country since the BJP government came to power. AAP chief Arvind Kejriwal attacked the BJP saying it's their 'religion' to attack others and like Duryodhana of Mahabharat the entire administrative apparatus was with it, while the nascent AAP had God on its side.
Kejriwal started his campaign from Mandir Marg in New Delhi constituency today and said he was getting amazing response. "Just amazing response. Unbelievable. Kuch adbhut hi ho raha hai. Its all divine," Kejriwal said in a tweet.
The AAP chief exuded confidence, saying the party was "following the path of truth".
Adding strength to the support base, the Trinamool Congress and the Janata Dal (United) too endorsed AAP in the battle for the ballot in Delhi. BJP leaders Shah and Union Minister M Venkaiah Naidu have already said that the Delhi election was not a referendum on the Modi government's performance.
The Congress, which had been in the saddle for 15 years till December, 2013, has been lagging way behind AAP and BJP in pre-poll surveys.