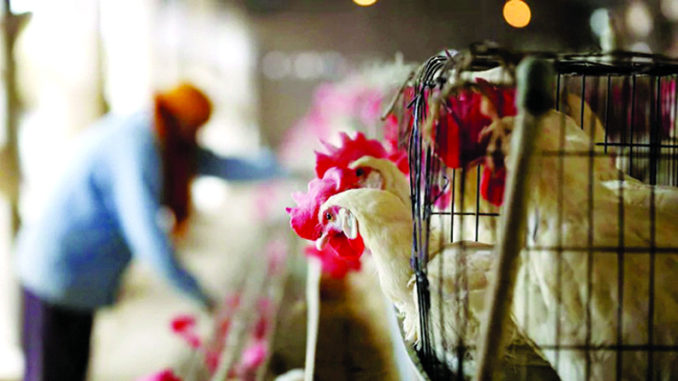 New Delhi (TIP): As a Bhopal-based laboratory confirmed that 437,000 poultry birds in Haryana died because of bird flu, the Centre on Friday, January 8, asked the six states where deaths because of the disease have been confirmed to increase their vigil and act to curb the outbreak. The Centre has confirmed bird flu in Kerala, Rajasthan, Madhya Pradesh, Himachal Pradesh, Gujarat and Haryana, the government said in a statement.
"So far, the disease has been confirmed from six states. It is learnt that culling operations have been completed in both the affected districts of Kerala. The disinfection process is underway," the statement read.
Following the confirmation of bird flu, Haryana is set to start the biggest culling of birds in any state. Officials said 166,000 birds would be killed in the next few days. Culling of birds is to take place within 1 km of Kheri and Ghanauli villages from where samples tested positive for bird flu, they said. Two of the three samples sent by the Haryana animal husbandry department from poultry farms in Panchkula's Barwala belt to the National Institute of High Security Animal Diseases (NIHSAD) laboratory in Bhopal tested positive for avian influenza on Friday. "As per the report received, it has been confirmed that birds of two poultry farms were infected with avian influenza (H5N8). Though this bird flu strain is less pathogenic, the state government has issued a notification for the affected poultry farms of Panchkula as a precautionary measure," Haryana's animal husbandry and dairying minister JP Dalal said on Friday. Tests done on three batches of samples sent to a Jalandhar lab from Barwala were inconclusive, following which the samples were sent to the Bhopal lab. More than 437,000 poultry birds have died in Panchkula's Barwala and Raipur Rani areas, considered to be Asia's second largest poultry belt, over the past 26 days. On Friday, the central team visited the community health centre in both areas. Arrangements have been made at the community health centre in Raipur Rani, and isolation wards set up, while Tamiflu tablets have been procured to check human-to-human transmission of the influenza, said Dr Saroj Aggarwal, deputy civil surgeon, Panchkula. "We are ready to deal with any situation." (Source: HT)
Budget session will be as long as earlier: Speaker
Indicating that the upcoming Budget session of Parliament will have a Question Hour, Lok Sabha Speaker Om Birla on Friday, Jan 8, said questions of Opposition parties will be answered and issues raised by them discussed when the House meets for the next session.Speaking to reporters in Dehradun, Birla said the upcoming Budget session will be of the same duration as it had been in the past and there will be discussions on all issues. The Lok Sabha Speaker was in Dehradun to address an event part of an outreach programme for Panchayati Raj Institutions — 'Panchayati Raj System: Strengthening the Decentralised Democracy'. The event was aimed at introducing panchayat members to the functioning of Parliament and to provide them with an exposure to democratic principles and ethos.
India-UK flights resume
Weeks after flights between the United Kingdom and India were suspended following the detection of a more infectious strain of the novel coronavirus, air services between the two countries resumed Friday. The first flight carrying 256 passengers from London landed in New Delhi on Jan 8 morning, reported news agency ANI. The government had suspended flights on December 23. As flights resume in a calibrated manner, for the next two weeks, till January 23, only 15 flights will operate between the two countries. The incoming flights will land only in Delhi, Mumbai, Bengaluru, Chennai and Hyderabad. The government has put out the standard operating procedure for travellers entering India. According to the guidelines, all passengers will have to undergo mandatory self-paid RT-PCR tests on arrival.
India, Japan sign pact for 50-bn yen loan
India and Japan on Friday signed an agreement for a loan of up to 50 billion yen (about Rs 3,550 crore) to back New Delhi's economic support programmes for the poor and vulnerable affected by the Covid-19 crisis. CS Mohapatra, additional secretary in the department of economic affairs and Japanese ambassador Satoshi Suzuki signed the agreement in New Delhi for the loans with an interest rate of 0.65% per annum and a repayment period of 15 years, including a five-year grace period. Japan had earlier provided budget support of 50 billion yen and grant assistance worth one billion yen (about Rs 71 crore) to support the Indian government's efforts to counter the Covid-19 crisis.