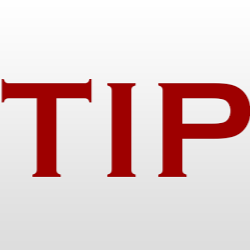 NEW DELHI (TIP): Lawyer H S Phoolka wrote to Law Minister Ravi Shankar Prasad on May 29 asking him to make operational an SIT, which had been recommended by Arvind Kejriwal during his term as Delhi's Chief Minister, to probe the 1984 anti-Sikh riots cases. Phoolka also expressed disappointment at the suggestion that the NDA government would implement the Nanavati Commission report, as the "commission had failed to do justice with the 1984 riots victims."
A statement issued by the AAP said, "The latest statement of Union Cabinet minister Harsimrat Kaur Badal that the Narendra Modi-led NDA government would implement the Nanavati Commission report on the 1984 anti-Sikh riots is highly surprising and the Aam Aadmi Party totally disagrees with her suggestion. This commission had failed to do justice with the 1984 riots victims and it is regrettable that the BJP-led NDA government, which has been consistently talking about providing justice to the families of nearly 3,000 innocent people who had lost their lives in those riots, is once again looking backwards and is not ready to heal the wounds of the victims' families." Phoolka said, "In this Report, Nanavati Commission had recommended registration of only four cases against Sajjan Kumar and Jagdish Tytler.
All these four cases were registered and investigated by the CBI. Justice Nanavati mentioned in his report that 241 cases were closed by the Delhi Police and were never sent for trial to courts. But, unfortunately, it recommended reopening of only four cases. Justice Nanavati never recommended reopening of the other 237 cases. Riot victims can only get justice and the guilty would be punished only if these 237 cases are reopened." In his letter to Ravi Shankar Prasad, Phoolka wrote, "When Mr Kejriwal's government came to power in Delhi, it decided to constitute an SIT to reopen and reinvestigate these cases and also met Lt Governor for this purpose…
The issue is still pending with the Lt- Governor because the previous Congress government was interested in shielding the guilty and not bringing them to the book. Sir, now you have taken over the very important portfolio of law and justice… therefore, I request you to get the SIT constituted and make it operational." Phoolka also suggested that the Narendra Modi government "completely implement" a rehabilitation package that former prime minister Manmohan Singh had declared in 2006, which included jobs for the family of each victim.