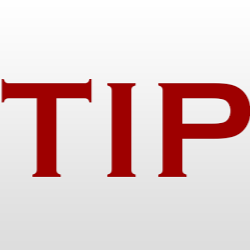 Tokyo (TIP): Inviting Japanese investors to 'Make in India', Prime Minister Narendra Modi said, "There is no better place than India for Japanese investors.

India is one of the most competitive markets in the world." Addressing Japan's Nikkei Exchange, Modi said that India offers the three essential 'Ds' for businessmen to thrive namely; Democracy, Demography and Demand. "It is important for Japan to move to low cost hubs of manufacturing." Promising a conducive environment for investors, Modi said, "Foreign investors need a proper environment to grow in India.

We are working towards improving ease of doing business in India." "There is no red tape but red carpet in India. We have eased off a lot of regulations," Modi sought to assure. Talking about Japan's prowess in hardware manufacturing, Modi advocated India's robust software industry. "India is known for its software services, Japan for its hardware.

Let's work together to enhance the two," Modi said. He told Japanese investors that India is a "god gifted location" for reaching out to global markets. Modi said his government is ready to offer whatever is required to promote foreign investment into India. "Without Japan, India is incomplete and without India, Japan is incomplete", he said.

Modi also said that India plans to roll out metro trains in at least 50 cities. Government is focused on promoting small & medium industries, Modi added. "India has a government that is working on development, to increase manufacturing." Confident of great results from India-Japan ties, Modi said, "India & Japan can create history by working together in several sectors such as digital, solar energy, technology, skills."

Citing the recent spurt in GDP growth, Modi said, "Within 100 days of our government, we have managed to achieve a 5.7% growth. GDP growth indicates that our policies, decisions and ease of business are yielding results." Hardselling India as a manufacturing destination, Prime Minister Narendra Modi invited Japanese investments, saying the era of "red tape" has been replaced by "red carpet" with ease of doing business and liberalisation.