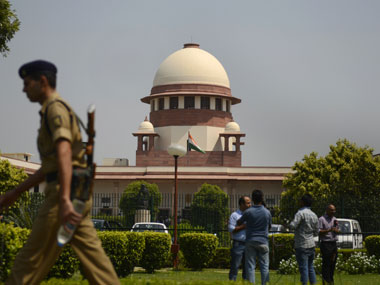 NEW DEIHI (TIP): It will be a long working summer for the country's top judges.
For the first time in the Supreme Court's history, three constitution benches of five judges each will sit during the summer break. These would be in addition to the two regular vacation benches set up every year to hear urgent matters.
Chief Justice of India JS Khehar made the announcement on Thursday while fixing May 11, the first day of the summer break, for hearing petitions demanding scrapping of triple talaq, nikah halala and practice of polygamy among Muslim community.
The court was ready to give up its vacation to hear "issues of grave importance", the CJI said. "The court is ready to sit even on Saturdays and Sundays to hear the matter," he said.
Nineteen of the 28 judges will be hearing cases during the 90-day break, which is unprecedented. Typically, four SC judges work during court holidays.
The practice has often come under criticism in the face of huge backlog. Prime Minister Narendra Modi had last year questioned the long vacation.
The SC also breaks for around 10 days in winters. High courts follow a similar holiday calendar though dates vary.
The court will also hear if WhatsApp sharing with Facebook, its parent company, details of calls, messages, photographs and documents exchanged by 160 million Indian users violated the citizens' right to privacy.
The third constitution bench will examine whether children born to Bangladeshi migrants could be accorded Indian citizenship. It is not clear which of the benches would be led by the CJI.
As the CJI came out with the schedule, senior advocates, including country's top law officer the attorney general Mukul Rohatgi, expressed concern over simultaneous hearing of the cases.
Rule and tradition required the court to take the lawyer's consent before hearing a case during a vacation, Rohtagi said. "If we don't hear the matter now, it will be pending for years, if you (Centre) do not want to cooperate let us know. But then, don't come blaming us that the matter has been pending for so long," the CJI said.