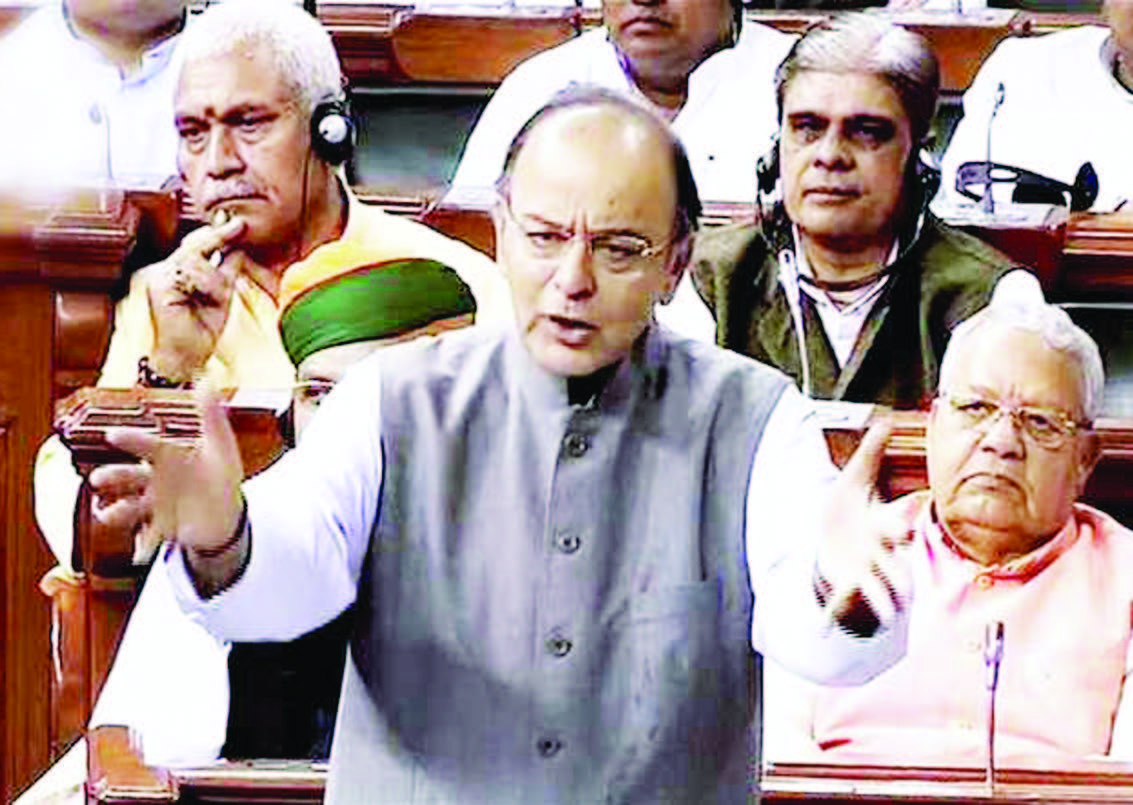 NEW DELHI (TIP): India's Parliament approved, March 30, the Finance Bill, 2017, subsequent to the Lok Sabha rejecting amendments moved to it by the Rajya Sabha and upholding its form it had adopted earlier. This marks the accomplishment of the budgetary exercise for 2017-18.
Lok Sabha's consideration of the amendments was marked by an engaging debate, which was initiated by Congress Whip Deepender Hooda. It was laced by searching questions from the Opposition and combative reply by Union Finance Minister Arun Jaitley. The core of the amendments revolved against changes in income tax and company laws in the Bills, which, the Opposition said, gave powers to taxmen to raid and seize without being accountable. The objection was to lift the ceiling on electoral funding by companies; and to prevent disclosure of identity of benefactor (donor) company and the beneficiary political parties.
Winding up the discussion, Jaitley extended "open invitation" to the Opposition to suggest steps to improve transparency in electoral funding. "I am only hearing adjectives like the system must be clean…It must be transparent," Jaitley said.
The changes were necessitated on account of ground realities. Companies are inhibited from being identified for obvious reasons. The system of payment and receiving through checks would continue though.
The identities of companies purchasing electoral bonds and the donee political parties would be known to the Election Commission and the banks. Rejecting amendments and the apprehensions of the Opposition, Jaitley said: "Do not give a fictional argument that anyone has been given power to conduct raids without being accountable."
"Never has it happened that the person raided is informed beforehand. It would be a disaster," he said, and justified the provision of attachment of properties.