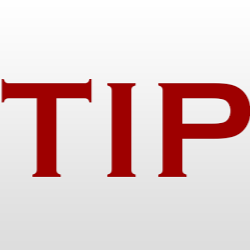 NEW DELHI (TIP): Parliament on Thursday passed a bill that makes economic offences, including circulation of high quality counterfeit currency, a terrorist act. The Rajya Sabha passed Unlawful Activities (Prevention) Amendment Bill, 2012 by voice vote while several parties, including Left, JD(U), RJD and LJP walked out in protest. The bill was already passed by Lok Sabha. In the Rajya Sabha, discussion on the bill generated much heat. Besides protests by opposition parties, some MPs of the Congress and its allies, the RJD and the National Conference, warned the government against misuse of the anti-terror law, especially against Muslims. The CPM moved an amendment seeking to take trade unions out of the purview of this Act, but it was defeated.
CPM MP Sitaram Yechury likened the bill to POTA that the Congress-led UPA-1 government had repealed. The Left parties were proving outside support to the UPA government then. "We repealed the POTA together… by bringing this bill, you have brought back the same draconian measures (of POTA) that we repealed together," Yechury said. The bill reverses the logic of jurisprudence by saying a person will be considered guilty until proven innocent, said Yechury. In response, minister of state for home R P N Singh said, "This bill has nothing to do with other laws (like POTA). It is to prevent counterfeit currency that is weakening our economy." Member after member cited instances where Muslims arrested in terrorist cases were released after years in jail when the courts called them innocent.
While Singh assured the bill was not against any religion, Shivanand Tiwari of JD(U) said even POTA was religion neutral but the 'draconian' law was misused. D Raja of the CPI asked the government to "defer the bill for wider consultation before passing it in hurry". Md Adeeb, Independent MP from Uttar Pradesh, cited instances of misuse of existing anti-terror laws and asked the government to ensure accountability of policemen who frame innocent people. Besides economic offences, the bill expands the definition of terrorist act to include acts involving detention, abduction, threats to kill or injure, or other actions so as to compel an international or inter-governmental organization to comply with some demand.