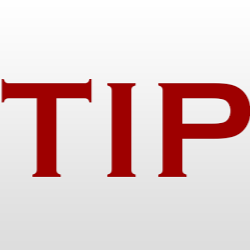 NEW DELHI (TIP): A heated debate in the Lok Sabha on the alleged conversion of 200 Muslims to Hinduism in Agra saw a united opposition accusing the government of engineering "religious polarisation" for political gains. However, the government outrightly rejected any hand in the RSS affiliated bodies' campaign for "homecoming" of those converted to other religions. Parliamentary Affairs Minister M Venkaiah Naidu went a step ahead and tried to utilise the opportunity to appeal to all parties for reaching a consensus on bringing a national anti-conversion law, saying religious conversion was an "old national challenge" and that it was also opposed by Mahatma Gandhi.

Angered by the government's response and Naidu's assertion that he was "proud" of his association with the Rashtriya Swayamsevak Sangh (RSS), the entire Opposition staged a walkout even before the Union minister concluded his reply. "I appeal to all parties to seriously introspect on this. Let there be anticonversion laws in all the states and at the Centre. Let us all seriously work towards the progress and preserve our culture," Naidu told the members.

He said the government remained committed to maintain communal harmony in the country. Earlier, initia-t-ing the debate, Congress's -Jyotiraditya Scindia claimed that Muslims were promised ration cards to convert to Hinduism, wondering if these were the "achchhe din (good days)" the BJP had promised. "I am also proud of being Hindu. But my religion does not teach me narrow mindedness and bitterness," Scindia said while demanding a clarification from Prime Minister Narendra Modi.

Trinamool Congress (TMC) member Saugata Roy said the BJP with engineering "religious polarisation". "I thought the BJP is for Ram. I got to know that it is for Nathuram," he said taking a dig at a BJP MP's comment that Nathuram Godse was a patriot like Mahatma Gandhi, whom he had killed. Samajwadi Party chief Mulayam Singh Yadav, who staged a walkout along with other opposition members, however, termed the debate "unnecessary", saying that it had no impact in Agra.

All India Majlis-E-Ittehadul Muslimeen (AIMIM )leader Assaduddin Owaisi evoked sharp reactions from the treasury benches when he said the BJP had an "umbilical cord" attached to the RSS. "The Muslims are not scared of RSS and Bajrang Dal members. We will continue to follow our religion," he said. Attacking the government, Nationalist Congress Party (NCP) leader Tariq Anwar said India was witnessing "Taliban-style" decrees on issues like religion and clothes. Communist Party of India-Marxist (CPM) member Mohammed Salim also hit out at the government and said a person does not become a 'swami' by wearing a saffron headgear. His remark evoked an angry reaction from BJP members.