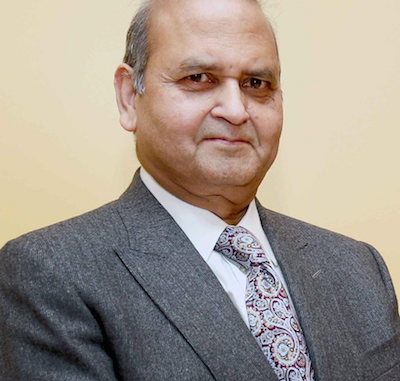 In the US-India Strategic Partnership
SUNDAY, AUGUST 15, 2021 at 7.30 P.M. IST & 10 A.M. ET
August 10, 2021
NEW YORK (TIP): Jaipur Foot USA Founder Chairman and Founding Director of Vivekananda Yoga university, L.A. USA Prem Bhandari told The Indian Panorama here, Tuesday, August 10, that the organization was organizing a webinar on the Role of Yoga and Ayurveda on India's 75th Independence Day, August 15. The webinar timings for different time zones are as follows. India: 7.30 PM. US ET: 10 A.M. UK GT 3.00 P.M.
V. Muraleedharan, Minister of State for External Affairs, Prime Minister Narendra Modi's Yoga consultant H.R. Nagendra will be keynote speakers. Diya Kumari, Member of Parliament, and Member, Inner-Parliamentary Union Standing Committee of the United Nations (UN) Affairs will be the Guest of Honor, Mr. Bhandari disclosed.
Mr. Bhandari said Mr. Michael Rosenthal, Director, North India, U.S. Embassy, New Delhi along with Dr. Abhimanyu Kumar, Vice Chancellor, Dr. S. Radhakrishnan Rajasthan Ayurved University will be the guest speaker. "We, at Jaipur Foot USA, are grateful to Mr. Michael Rosenthal and U.S. Embassy, New Delhi for participating in the Webinar," Mr. Bhandari said.
Howdy Modi fame Rishab Rikhiram Sharma (RISH) will be performing the National Anthem.
For further information, please visit /jaipurfootusa