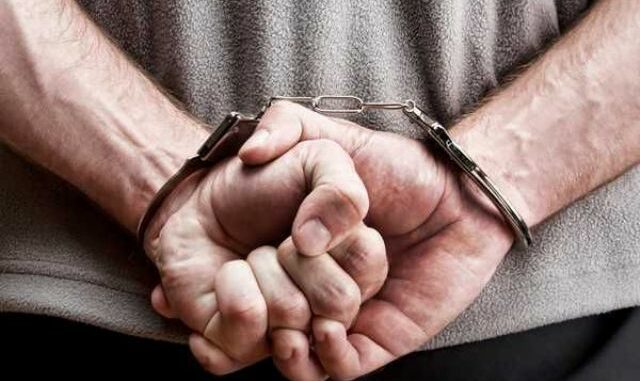 The count of conspiracy to commit wire fraud carries a maximum penalty of 20 years in prison
NEWYARK, NJ (TIP): An Indian American has been arrested in New Jersey on charge of being part of a technical support scam that targeted more than 7,000 victims defrauding them of more than USD 13 million, a US Attorney announced Thursday, August 31.
Charged with one count of conspiracy to commit wire fraud, Manoj Yadav appeared before US Magistrate Judge José R. Almonte in Newark federal court.
"The defendant and his conspirators are alleged to have misled their numerous victims into thinking that they were a legitimate technology support company affiliated with a major software company," US Attorney Philip R Sellinger said. After claiming to provide technical support for issues involving the software company's popular accounting software, they allegedly charged the victims exorbitant fees for purported support services that were not authorized by the software company, he alleged.
"We allege Yadav lied to software users and forced them to pay for services that would usually come free with their initial purchase," FBI Special Agent in Charge James E Dennehy said.
The count of conspiracy to commit wire fraud carries a maximum penalty of 20 years in prison and a fine of USD 2,50,000 or twice the gross profit or loss caused by the offense, whichever is greatest.
"The amount he's accused of stealing from his victims and the number of victims seem shocking; however, we are seeing an incredible increase in all types of tech support scams. The fraudsters are pretty savvy in how they con money out of people, even those of us who think we're smart enough to not fall for it. If you think you're a victim, please reach out to the FBI," Dennehy said.
According to federal prosecutors, from 2017 through 2023, Yadav and his conspirators, many of whom were in India, fraudulently held themselves out as a technology support company affiliated with a major US business and accounting software company that developed and sold a widely used accounting software product.
They operated under multiple fraudulent business names, including "Phebs Software Services, LLC," "Phebs Software Services," "PN Bookkeeping Services," "Phebbs Consulting," "Quickbooks Tech Assist," "Quickbook US," "Quickbooks Accounting," and "Quickbooks Support Team." According to court documents, the conspirators would contact victims under the guise of fixing technical issues they faced with the accounting software. After receiving tech support from the conspirators under these fraudulent pretenses, the victims would either be charged exorbitant fees or additional subscription fees.
These "services" were all fraudulent: They would not cost any additional money for customers who contacted the actual software company, and the software company never authorized Yadav or his conspirators to act on its behalf or charge any fees.
Yadav personally participated in the scheme by charging the victims for the fraudulent technology support services and funnelling millions of dollars from these victims to his conspirators, it alleged, adding that he fraudulently obtained these funds through the Phebs Software Services, LLC, which he himself formed.
That entity did business as both "Phebs Software Services" and "Quickbooks Accounting." Yadav also used these entity names to falsely hold himself out to banks and victim customers as an accounting company legitimately affiliated with the software company. He did this to prevent charge backs, Better Business Bureau complaints, and the closure of bank accounts. Yadav sent his conspirators over USD 13 million in funds obtained from victims and would routinely keep approximately 17 per cent when he wired funds to the conspirators, it said.
(Source: PTI)