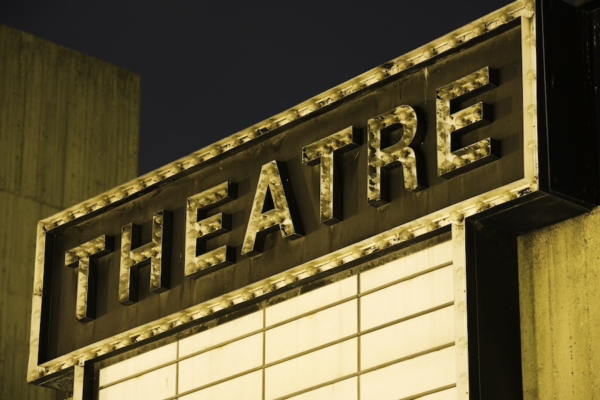 By Mabel Pais
"The Sting, at its heart, is entertainment" – David Ward, screen-writer, 1973 film, The Sting
"A musical is an entertainment….. perhaps, the most audacious of all.  Theater is a con and we are all willing marks" – Bob Martin, book-writer, The Sting
"(Harry Connick is) a dream come true, the real deal. There's not another on the planet who's more talented or works harder" – Warren Carlyle, choreographer
PAPER MILL PLAYHOUSE, Millburn, NJ, is the recipient of the 2016 Regional Theatre Tony Award, under the direction of Mark S. Hoebee (Producing Artistic Director) and Todd Schmidt (Managing Director).
The Playhouse is one of the country's leading regional theaters. It is where American musical theater is celebrated, cherished, and pushed in exciting new directions. A beloved New Jersey arts institution since 1938, Paper Mill has been consistently recognized for the high-quality artistry of its re-imagined classic musicals as well as its commitment to supporting the development of new works and the careers of Broadway's best talent and emerging artists both onstage and behind the scenes.
The Theater boasts award-winning access services and outreach initiatives as well as performer training programs that impact more than 35,000 students each year.
The Playhouse's productions have launched national tours and gone on to Broadway—including Disney's Newsies, 25th Anniversary production of Les Misérables, Honeymoon in Vegas, A Bronx Tale, Bandstand, The Bodyguard—as well as television broadcasts on Showtime and PBS and original cast recordings.
Paper Mill Playhouse, most recently, won two 2018 Discover Jersey Arts People Choice Awards: 'Favorite Theater at See A Musical,' and 'Favorite Choral Group.'  Accepting the awards, Producing Artistic director, Mark S. Hoebee said, "We're so grateful for this designation and to be among the top arts organizations in the state.  Programs like our show choir, Theatre School, classes for students with autism and other developmental disabilities and our Summer Musical Theatre Conservatory give students a supportive environment in which to study and explore elements of performance and learn essential life skills."
For more information, visit www.PaperMill.org
Chicago. 1936.Get ready to enter a smoke-filled world of cons and capers, where nothing is what it seems, and no one is who they appear to be. An adaptation of the 1973 Academy Award-winning film, The Sting tells the tale of a pair of con men, small town grifter Johnny Hooker and big-time hustler Henry Gondorff (played by marquee Harry Connick, Jr.), who plot to bring down the city's most corrupt racketeer. The Sting takes you back to an era where jazz reigns, the stakes are high, and the dice are always loaded.
The world premiere production of the new musical The Sting begins at Paper Mill Playhouse. The musical is an adaptation of the Academy Award-winning 1973 film by the same name that starred Paul Newmanand Robert Redfordwho carried it to a best-picture Oscar. The movie won 7 Oscars.
The Tony-award-winning creative team of director John Rando and choreographer Warren Carlyle bring to life this clever screen-to-stage adaptation by Bob Martin (book), and Mark Hollmann and Greg Kotis (score), with more music and lyrics by headliner Harry Connick, Jr.
The movie's fans will be delighted with the musical version that retains all the charm and intrigue of the film while adding some exciting touches. The score also has music by Scott Joplin including the classic ragtime favorites, "The Entertainer," and "The Easy Winners."
The principal cast stars Harry Connick, Jr. as Henry Gondorff, with Peter Benson as The Erie Kid, Janet Dacal as Loretta, Christopher Gurr as J.J. Singleton, J. Harrison Ghee as Johnny Hooker, Tom Hewitt as Doyle Lonnegan, Richard Kline as Kid Twist, Kevyn Morrow as Luther, Kate Shindle as Billie, and Robert Wuhl as Snyder.
Rounding out the cast are Lucien Barbarin, Darius Barnes, Keely Beirne, Michael Fatica, Luke Hawkins, Tyler Huckstep, Matt Loehr, Erica Mansfield, Drew McVety, Ramone Owens, Tyler Roberts, Angie Schworer, Christine Shepard, Britton Smith, Sherisse Springer, Diana Vaden, Kevin Worley and Lara Seibert Young.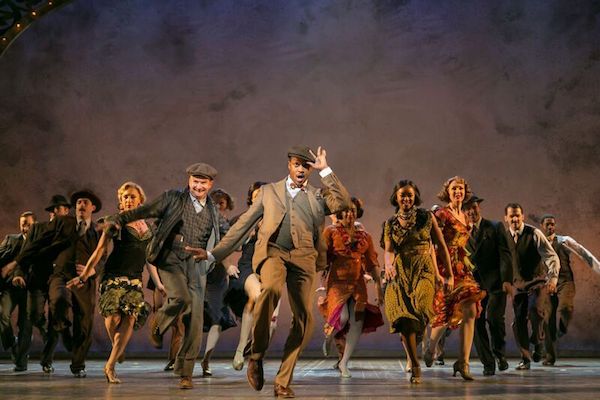 The production team includes set design by Beowulf Boritt, costume design by Paul Tazewell, lighting design by Japhy Weideman, sound design by Randy Hansen, hair and wig design by Charles G. LaPointe, make up design by Cookie Jordan, vocal arrangements by Fred Lassen, dance arrangements by David Chase, orchestrations by Doug Besterman, and fight coordinator Robert Westley. The production stage manager is Bonnie L. Becker. Casting is by Tara Rubin Casting, Tara Rubin, CSA.
Runtime:  2 hrs. and 25 min.
Weekly Schedule:  Wednesday to Sunday
Closing Date:  April 29, 2018
Accessibility Performances for The Sting
Paper Mill Playhouse, a leader in accessibility, will offer audio-described performances for The Sting on Sunday, April 22, at 1:30pm and Saturday, April 28, at 1:30pm. Prior to these performances at noon, the theater will offer free sensory seminars. Sensory seminars offer an opportunity for patrons with vision loss to hear a live, in-depth description of the production elements of the show and hands-on interaction with key sets, props, and costumes. There will be a sign-interpreted and open-captioned performance on Sunday, April 29, at 7:00pm.
Free Audience Enrichment Activities for The Sting
Conversation Club: Join the theater's educational team on Thursday evening, April 19, one hour before curtain for an informal, informative gathering. You'll learn more about the performance you're about to see.
Q&A with the Cast:After the matinee on Saturday, April 28, stick around for a lively Q&A with cast members directly following the performance.
For more information or tickets, visit www.PaperMill.orgor call the box office at 973.376.4343.
Facebook.com/PaperMillPlayhouse
Twitter: @paper_mill
Instagram:  papermillplayhouse
TheStingBroadway.com
@thestingbway
(Mabel Pais writes on The Arts and Entertainment, Social Issues, Health and Wellness, and Spirituality).