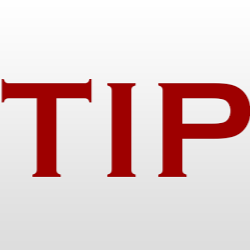 NEW YORK (TIP): According to a report published in New York Times, a bipartisan group in the House working on an overhaul of the nation's immigration laws reached a deal in principle Thursday, May 16 evening, aides said. The group plans to introduce its bill in June. Details of the compromise were not released, but, much like a bill introduced in the Senate, the House legislation will include a path to legalization for the 11 million undocumented workers already in the country, as well as increased border security measures.
The House version, though, is expected to be more conservative in its approach to granting illegal immigrants a path to citizenship, among a number of central issues. It will most likely include a 15-year path to citizenship, rather than the 13-year path offered in the Senate proposal, as well as requiring illegal immigrants to sign an admission that they had violated United States immigration laws, aides said. The House group had been meeting and working on a nearly parallel track with a similar bipartisan group in the Senate, which has already introduced legislation that is now before the Senate Judiciary Committee.
But until Thursday, the House group had yet to reach an agreement, and earlier this week the Republican members had threatened to walk away and introduce legislation of their own if a compromise could not be reached. The two-hour meeting Thursday evening, a last-ditch effort to save the legislation, finally produced the agreement in principle. Speaker John A. Boehner had talked to the Republican members of the group last week and urged them to produce a bill. "I am concerned that the bipartisan group has been unable to wrap up their work," he said at a news conference Thursday. "And I know that there are some very difficult issues that have come up. But I continue to believe that the House needs to deal with this and the House needs to work its will." One final issue that was resolved Thursday night, aides said, was how immigrants, who are not initially eligible for federal benefits, would pay for their health insurance costs – something Democrats and Republicans agreed would be a requirement for legal status.
Exactly how the compromise resolved this issue was unclear. "The politics of health care had gotten into the bipartisanship of immigration," said an aide who spoke on condition of anonymity. Republicans had wanted an electronic employment verification system fully operational and mandatory within five years as a condition for unauthorized immigrants continuing to move toward legal status.
If the verification system wasn't up and running by the end of five years, the legalization program would end, throwing into question the status of many of the immigrants. Democrats in the group had argued that such a trigger could harm immigrants through no fault of their own. But they ultimately agreed to the Republican plan after gaining concessions that reassured them the five-year deadline would be achievable.
The bipartisan group's talks had also stalled over the question of a guest worker program, known as a W-Visa program, for low-skilled, year-round temporary workers. Democrats had expected to use the agreement reached by the nation's leading business and labor organizations – the same deal that the Senate bill adopted. But Republicans in the group felt the Senate deal was too favorable to labor and tried to raise the number of available W-Visas for temporary workers, which is capped at 200,000 a year in the current Senate version. On Thursday night, the group agreed to disagree. They will leave room in their legislation for a guest worker program, but Democrats and Republicans will introduce their own, competing versions. However, some aides and lawmakers said they remained optimistic that they might reach a bipartisan solution, though they didn't want to delay the entire agreement. Mr. Boehner and members of the House group were especially eager to produce legislation.
But as the negotiations dragged on, some Senate Democrats and immigration advocates began to press the Democratic House members privately to slow down their efforts, arguing that introducing something more conservative than the Senate bill would simply drag the final legislation to the right. However, by early this week, the Senate Democrats and the pro-immigration groups had largely reconciled themselves to the fact that, unless talks totally deteriorated in the House, the bipartisan group would most likely introduce a proposal of its own before the Senate had completed its work. Some advocates even said they welcomed any progress on the House side as good news. "If the takeaway is that you've got a bipartisan process in the House of Representatives that legalizes 11 million people, that's a huge momentum-giver," said Angela Kelley, the vice president of immigration policy at the Center for American Progress. "It adds more than it takes away. That's what people will remember."