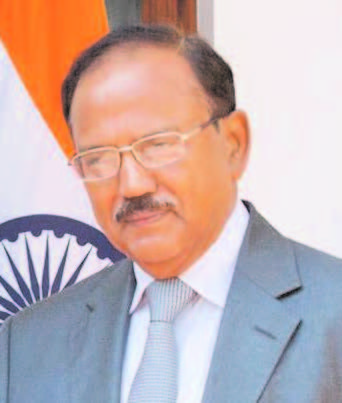 WASHINGTON (TIP): During his recent US trip, India's National Security Adviser Ajit K Doval reviewed security situations in South Asia as well counter-terrorism cooperation between two countries when he held discussions with top US officials.
Doval met US Defense Secretary, Gen (retired) James Mattis on March 23. The Mattis-Doval meeting was one of the highest-level meetings between the two countries after Donald Trump assumed presidency on January 20.
According to a readout of their meeting by Pentagon Spokesman Capt. Jeff Davis, Mattis hosted Doval at the Pentagon to discuss the importance of the US-India relationship, and the role of both nations in cooperating to uphold international laws and principles.
"Mattis specifically applauded India's efforts to promote stability in the South Asia region. Both leaders reaffirmed building upon the significant defense cooperation progress made in recent years," Davis said in the read out, adding that the two leaders discussed their role in cooperating to uphold international laws and principles.
"Secretary Mattis and NSA Doval further discussed collaboration on a wide range of regional security matters including maritime security and counter terrorism. The two pledged to continue the strong defense partnership between both nations," Davis said.
Indian Ambassador to US Navtej Sarna was also present at the meeting.
During his four-day visit, Doval also held discussions with Secretary of Homeland Security Gen (retired) John Kelly, and National Security Advisor Lt Gen H R McMaster. He also met Senator John McCain, Chairman of Senate Armed Services Committee, and Senator Richard Burr, Chairman of Senate Select Committee on Intelligence.