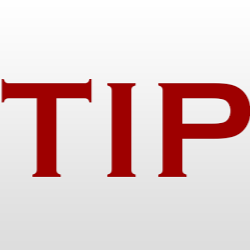 WASHINGTON D.C. (TIP): As many as 81 members of the US House of Representatives have introduced a resolution supporting a call to the Justice Department to begin collecting comprehensive data on hate crimes committed against Sikhs.
Introduced in the wake of the Aug 5shooting at a Sikh gurdwara in Oak Creek, Wisconsin, the resolution honours the contributions of the Sikh-American community to the United States and condemns the string of attacks against Sikhs and their religious institutions over the past year. In April, 93 members of Congress had signed a letter urging the Federal Bureau of Investigation (FBI) to document and quantify the commission of hate crimes against Sikh-Americans."This resolution recognizes that America is proud of the Sikh-American community, their hundred year history in this country and their countless achievements and contributions to the nation," said Joe Crowley, a Democrat member from New York and a former chair of the India Caucus."Tragically, the brutal attack in Oak Creek and attacks over the previous year shed light on the ongoing threats faced by Sikh-Americans in the United States," he said."Unfortunately, this was not a onetime event and what's clear is that there is a disturbing and violent trend that must be confronted and brought to an end," Crowley added. Meanwhile, a diverse group of more than 150 organizations, led by the Sikh Coalition, have applauded a Senate panel's announcement that it will hold a hearing on the threat posed by hate and extremist groups in the United States.
The hearing, entitled "Hate Crimes& the Threat of Domestic Extremism, "will be held before the Senate Judiciary Subcommittee on the Constitution, Civil Rights, and Human Rights, chaired by Democratic senator Dick Durbin Sep 19."We commend Senator Durbin's leadership in calling for this unprecedented hearing," said Amar deep Singh, Co-founder and Program Director for the Sikh Coalition, America's largest Sikh civil rights organization."We join our partner organizations in bringing light to the issue of hate violence which is on the rise, and in providing policy solutions that can make our country a safer place," saidDeepa Iyer, Executive Director of South Asian Americans Leading Together (SAALT).