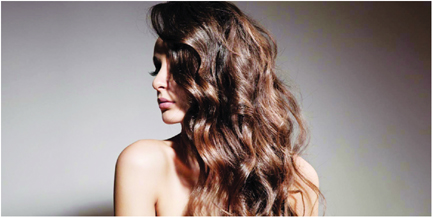 Losing your hair might cause you to lose confidence and cause emotional stress. There are several reasons why you can be dealing with a receding hairline; history of the family, stress, inadequate nutrition, too much perspiration, illness, age, treatments or medications, and changes in hormones. Some of the reasons are difficult to deal with but mostly a lot are under our control and can be reversed to a lot of extents. There are a lot of medical treatments available in the market that you can try but why go for extreme steps when you can try natural ways of treating your problem?
Hair Growth Tips
Having the right diet that promotes hair growth, you should also create a healthy meal plan with a dietician if you're experiencing hair loss, especially one that is high in protein and iron. Consuming a quality multi-vitamin daily will help keep your nutrition levels in check, which will in turn promote hair growth. Including fish, meat, and pulses in your diet can bring a lot of changes
There is nothing that a good oil massage can't cure. We have heard of a variety of oils to promote hair growth but Bhringraj oil isn't the kind that you hear about every day, it is quite popular in Ayurveda therapy as well as medical science. This oil really has the best reputation for all that it can do for your hair. The oil overall helps to treat dandruff and dry scalp, reduce hair fall, increase blood circulation, add sheen, promote hair growth, and even prevent premature greying. You can simply warm it up, apply it on your scalp and roots thoroughly and keep it on for 30 minutes before rinsing it off
Over-treated hair can lead to hair loss due to the toxic chemicals found in dyes and styling products. Choose your hair styling products wisely. Research and consult the specialist to choose the right product. Take extra care of your hair in winter, and use homemade hair masks by mixing a banana with milk or cream to moisturise your hair and prevent breakage
Amla, the Indian gooseberry is a treasure trove of benefits for health and beauty. To combat thinning hair, use dry gooseberry powder to shampoo your hair. You may alternatively use it as a hair tonic to make the most of the amla benefits for hair
Aloe vera has long been used for treating hair loss and hair thinning. It also soothes the scalp and conditions hair. It can reduce dandruff and unblock hair follicles that may be blocked by excess oil. You can apply pure aloe vera gel to your scalp and hair a few times per week. You can also use shampoo and conditioner that contain aloe vera.
Onion juice has been to promote hair growth and successfully treat patchy alopecia areata — an autoimmune condition in which the body attacks the hair follicles and causes hair loss on various parts of the body. Onion juice is also thought to improve circulation.        Source: India.com