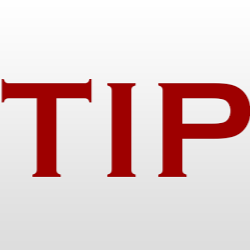 The author finds fault with cultural organizations who dabble in politics. In fact, US administration will do well to screen these organizations who, if allowed to have their own way, may pose a threat to security of the US nation. A thorough overhaul of the mechanism for formation and functioning of these organizations is the need of the hour.
In ordinary times, a U.S. House resolution ( 417) that calls for 'reaffirming the need to protect the rights and freedom of the religious minorities while praising India's rich religious diversity and commitment to tolerance and equality', may not have ruffled any feathers let alone garnered some media attention. However, in a surprising twist, emotions were flying high over the move by the US lawmakers with some of the national and local Indian organizations that are quite active on the Capitol Hill in lobbying for various causes back in India.
In particular, the Hindu American Foundation (HAF) and the Indian American Muslim Council (IAMC) are at loggerheads over this resolution that may not bode well for the larger interest of India. There is a potential that the ongoing fight might imperil India's image as well as damage national interests among the US legislators at the Capitol. We have heard of charges and counter-charges by both sides and it is time to examine not only the veracity of these charges but also the propriety of actions undertaken by some of these organizations 'on behalf of the community' and 'for the sake of India'. The recent incident involves a Modi supporter and Chicago-based entrepreneur Shalabh "Shalli' Kumar who tried to hijack a carefully planned event by the Republican Party to woo Indian Americans to GOP.
Once the story broke, many organizations and individuals like Mr. Juned Qazi, the Executive Committee member and the President of the Madhya Pradesh Chapter of Indian National Overseas Congress (I) USA wrote to the Republican lawmakers stating that the Republican Party was going against its own fundamental principles and traditions of tolerance and dignity by hosting and promoting such an event. The leaders of the GOP woke up and learned of the nefarious design by Mr. Kumar under the aegis of the National Indian American Public Policy Institute, to promote Narendra Modi and his candidacy for Prime Minister of India in the upcoming election. Mr. Kumar has committed the egregious error – and is probably in violation of the US ethics rules that prohibit the use of the Congressional seal, stationary and indicia – used the House seal and circulated a flyer that indicated Modi would address the meeting via video link. This action orchestrated by Mr. Kumar probably in collusion with other Modi supporters brought shame and disrepute to our community.
A simplistic view might be that this is an isolated incident. However, if one examines the growth of the Indian Organizations and their activities under cover, a much clearer picture would seem to emerge. NIAPPI is not the first nonprofit organization that engaged in this sort of activity. Many of these organizations are founded to promote cultural or religious activities. To an average Indian American, these are noble objectives and for which they would volunteer their time, efforts and resources to promote the heritage and culture of India in a faraway land. It appears to be rewarding especially when these efforts are directed to educate the younger generations of age-old traditions and customs, and build bridges between the two countries and two cultures. However, some of these organizations seem to be operating under dubious objectives. The US India Political Action Committee (USINPAC), an organization that is dedicated to lobby Congress to promote India's interest in the US has generally done a credible job promoting US-India relations.
Their recent intervention on behalf of BJP and Narendra Modi exposes their narrow hidden agenda. A newly issued statement says 'USINPAC has successfully led a grassroots lobbying efforts in Washington DC to stop the above Resolution from going to the House Floor for a vote. ' From now until the National elections in India anticipated in mid.2014, USINPAC will spare no effort in making sure the U.S. Congress does not intentionally or unintentionally influence the outcome of India's upcoming elections. India is a sovereign nation and its citizens have a right to choose their leaders' a recent press release stated. Yes, it appears that USINPAC would like to see the election impacted only one way: to assure a Modi victory! Sadly, the organization that is supposed to stand up for the common values and principles both the nations cherish, has decided to throw in their lot with a leader of a party that is no longer welcome in the U.S.
That also explains the deafening silence on their part when minorities in India fall victims to human rights violations in places like Gujarat. Hindu American Foundation (HAF), is an organization that is said to promote and protect the Hindu philosophy and way of life in U.S. However, lately it has become the lightening rod for the ' Hindutva' agenda. They professes to be ardent supporters of the separation of church and state in US often aligning them with ACLU to fight any Christian symbolism and yet supportive of a supremacist agenda of Rashtriya Swayamsevak Sangh (RSS) that has pushed the Narendra Modi candidacy for the Prime Minister in the upcoming election in India. Dr. Raja Swamy, a spokesperson for the 'Coalition Against Genocide' recently commented, "American audiences need to know that HAF and its ilk are rooted in supremacist and majoritarian ideologies. They pay lip service to caste oppression issues and pluralism but have a monoculture and elitist view of the Indian society. They want pluralism and minority rights for themselves here in the US but want minorities, Dalits and women to be second class citizens in India".
They ought to examine whether they truly share the same values both these countries are founded upon, freedom, liberty and justice for all. Federation of Indian Associations (FIA), the umbrella organization for various cultural and regional outfits in NY Tristate area was established in 1970's to bring the community together. Their flagship event is the India Day Parade in New York every August to coincide with India's Independence Day. If one carefully analyzes these events, the guest lists often include some of those vehemently anti- Congress leaders from India who would participate in the Parade and then go on to do negative propaganda on the UPA Government led by the Congress Party. This year, one of the invitees made the rounds openly promoting Bharatiya Janata Party (BJP). In a nutshell, some of these organizations are carrying on with a stealth agenda to promote the BJP and advance the cause of Narendra Modi. This overt political activity by cultural organizations might be in direct violation of the by-laws or the approved Constitutions and some of them may even be putting their hard-earned tax-exempt status at risk .
Another disturbing aspect in the Asian Indian public arena is the notion that like some other communities, we could maneuver through the political process using money power to achieve any narrow political objectives from some of the largely unsuspecting and often naïve political leaders in this country. Shalli Kumar's action is a prime example of such behavior. Two top members of a US Congress constituted commission on religious freedom have recently expressed sadness over nomination of Gujarat Chief Minister Narendra Modi as BJP prime ministerial candidate, terming him as the 'poster boy' of India's failure to punish the violent. "It was another son of Gujarat, Mahatma Gandhi, who once offered a broad, tolerant vision for the country and its multireligious society" wrote Katrina Lantos Swett and Mary Ann Glendon in an Op-ed to CNN. It is a known fact the Gujarat's High Court rapped Modi for inaction and ordered compensation for religious structures that suffered damage. In 2005, the U.S. State Department agreed with United States Commission for International Religious Freedom (USCIRF) and others and revoked Modi's visa. It is time to ask a pertinent, albeit rhetorical question to many of these organizations that are acting as Trojan Horses on behalf of Modi: would these USbased organizations support for example, a Chris Christie Candidacy for Presidency if he is to show the same 'inaction', as Modi did in 2002 for not protecting the lives and properties of all Indians alike who live in New Jersey?