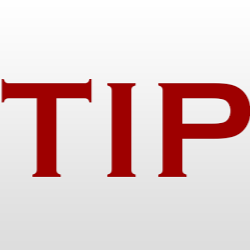 A female physiotherapy intern was beaten and gang raped in Delhi on 16 December 2012, and died thirteen days later while undergoing emergency treatment in Singapore for brain and gastrointestinal damage from the assault. After watching a film in South Delhi in the early evening, she and a male companion boarded a bus being driven as a "joyride", thinking it was a public bus.[2] The only other passengers were five men who were friends of the driver, who then assaulted the pair. She was taken to Safdarjang Hospital, received multiple surgeries, and was placed on mechanical ventilation. On 26 December, she was moved to Singapore for further treatment, where she died on 29 December. As of 21 December 2012, six men, including the bus driver, have been arrested. The incident has generated international coverage and was condemned by the United Nations Entity for Gender Equality and the Empowerment of Women, who called on the Government of India and the Government of Delhi "to do everything in their power to take up radical reforms, ensure justice and reach out with robust public services to make women's lives more safe and secure". Public protests took place in Delhi, where thousands of protesters clashed with security forces. Similar protests took place in major cities throughout the country.
Incident
The victims, a 23-year-old female physiotherapy intern and her male friend, were on their way home after watching a film in Saket in South Delhi. They boarded a chartered bus at Munirka for Dwarka that was being driven by joyriders at about 9:30 pm. The minor among the accused had called for passengers telling them that it was going towards their destination. The woman's friend became suspicious when the bus deviated from its normal route and its doors were shut. When he objected, the group of six men already on board taunted the couple, asking what they were doing alone at such a late hour. When the victim's friend tried to intervene, he was beaten, gagged and knocked unconscious with an iron rod. The men dragged the woman to the rear of the bus, beating her with the rod and raping her while the bus driver continued to drive.
Medical reports later suggested that the woman suffered serious injuries to her abdomen, intestines and genitals due to the assault, and doctors say that the damage indicates that a blunt object (suspected to be the iron rod) may have been used for penetration. That rod was later described by police as being a rusted, L-shaped implement of the type used with a wheel jack. After the beatings and rape ended, the gang threw the two from the moving bus. Then the accused allegedly tried to drive the bus over the woman but she was pulled aside in the nick of time by her male friend. One of the perpetrators later cleaned the vehicle.
Police impounded it the next day.[8][9] As she was pinned down and raped, the young woman put up a fight but was hopelessly outnumbered. She bit three of the men assaulting her. The bite marks on the three accused men are likely to be part of the Delhi Police's evidence in their chargesheet. The woman and her companion were found by a passerby on the road, partially clothed and unconscious, around 11 pm. The passerby phoned the Delhi Police, who took the couple to a hospital, where the female victim was given emergency treatment and placed on mechanical ventilation. The victim was found with only 5% of her intestines left inside of her. A doctor at the hospital later said that the "rod was inserted into her and it was pulled out with so much force that the act brought out her intestines also. That is probably the only thing that explains such severe damage to her intestines."
Victims
The female victim was born and raised in Delhi while her parents were from a small village in the Ballia district of Uttar Pradesh. Her father, who sold his agricultural land to educate her, works for a private company in Delhi. Pseudonyms have been used for her, including Jyoti (light), Jagruti (awareness), Amanat (after the Indian TV soap opera Amanat), Nirbhaya (fearless one), and Damini (after the 1993 Hindi film Damini), although some media commentators have raised questions on the judgement of using pseudonyms for her. The male victim is 28 years old, from Gorakhpur, Uttar Pradesh, and lives in Ber Sarai, New Delhi.
Delhi police registered a criminal case against the editor of a Delhi based tabloid for disclosing the identity of the rape victim, as such disclosure is an offence under section 228(A) of Indian Penal Code. Shashi Tharoor, union minister, suggested that if parents have no objection, the identity of the victim may be made public, with a view to showing respect for the victim's courageous response by naming future laws after her, but Tharoor's remark created controversy.
Treatment and death of rape victim
On 19 December 2012, the damaged intestines of the victim were resected due to risk of gangrene, and she received intravenous nutrition and medication. On 21 December 2012, the government appointed a committee of physicians to ensure she received the best medical care. By 25 December 2012, she remained intubated, on life support and in critical condition. Doctors stated that the internal bleeding had been controlled to an extent, but her increased bilirubin level (suggesting hepatic dysfunction or hemolysis) was a "serious cause of concern". At a cabinet meeting chaired by Manmohan Singh on 26 December, the decision was made to fly her to Mount Elizabeth Hospital in Singapore for further care. Mount Elizabeth is a multi-organ transplant specialty hospital. The decision to move the patient while she was still in critical condition has been criticised for being purely political. Doctors have questioned the need to transfer an ICU patient for organ transplants that were not scheduled for weeks or even months later. Government sources indicate that the Chief Minister of Delhi, Sheila Dikshit, was personally behind the decision. Hours earlier, Union Minister P. Chidambaram had stated that the woman was not in a condition to move.
Some reports suggest that the decision to shift was taken when it was already clear that she would not survive the next 48 hours. During the six-hour flight by airambulance to Singapore, at 30,000 feet, the victim suddenly went into a near collapse. Her blood pressure dipped alarmingly, and doctors on the flight had to create an arterial line to stabilize her. That the doctors were able to perform this procedure in-flight was considered a medical feat.[30] However, the victim never regained consciousness in Singapore. On 28 December 2012, at 11 am (IST), her condition was "extremely critical" and the Chief Executive Officer of the Mount Elizabeth Hospital said that the woman suffered brain damage, pneumonia, abdominal infection, and that she was "fighting for her life."Her condition continued to deteriorate, and she died at 4:45 am on 29 December, Singapore Standard Time (2:15 am, 29 December, IST; 8:45 pm, 28 December, UTC). Her body was cremated on 30 December at Delhi under high police security. The government denied access to the media and the public. The "fortification" of Delhi was criticised by many, including the main opposition party of India.
Alleged perpetrators
Police found and arrested some of suspects within 24 hours. From highway CCTV recordings, a description of the bus, a white privately operated charter bus with a name written on it, and details of the windows, blinds, and seats could be seen. Going to the bus stand where the victims boarded it, other operators identified it as being contracted by a south Delhi private school. They then traced it and found its driver, Ram Singh.
Police had sketches of the assailants with the help of the male victim, and used a cell phone stolen from the pair to find one of them. Six men have been arrested in connection with the incident: Ram Singh, the bus driver, and his brother, Mukesh Singh, were both arrested in Rajasthan; Vinay Sharma, an assistant gym instructor, was arrested in Delhi, as was Pawan Gupta, a fruit seller; Muhammad Afroz aka Raju, a minor, and native of Uttar Pradesh was arrested by the police at Anand Vihar terminal in Delhi; and Akshay Thakur, a man who had gone from Bihar to Delhi seeking work, was arrested in Aurangabad in Bihar.
The group had been eating and drinking together and "having a party" earlier that day. Raju had only met the others that day. Although the charter bus which Ram Singh drove on weekdays was not permitted to pick up public passengers or even to operate in Delhi because of its tinted windows, they decided to take it out "to have some fun". With Mukesh Singh driving, they first picked up a carpenter who was charged Rs. 10 for a ticket and then robbed of Rs. 8,000 and dropped in South Delhi.[40] They then turned back and a half hour later, picked up the couple who were charged Rs. 10 each. Ram Singh was presented before the Metropolitan Magistrate on 18 December 2012. Mukesh Singh, who was placed in Tihar Jail after his arrest, was assaulted by other inmates and was kept in solitary confinement for his own protection.
Ram and Mukesh Singh are from Ravi Dass Camp, a slum in South Delhi. Ram Singh suffers from a substantial disability in his right arm, sustained after a bus accident for which he had sought compensation. He refused to participate in an identification process. Shortly after the attacks, Gupta said he accepted his guilt and should be hanged
Prosecution
The male victim testified in court on 19 December. The female victim recorded her statement with a sub-divisional magistrate at the Safdarjung Hospital on 21 December 2012, in the presence of the Deputy Commissioner of police. The five adults accused will face murder charges and other charges under the Indian Penal Code. The juvenile suspect, Raju, may be subject to a separate legal process as a minor but Delhi Police are testing a bone marrow sample to determine his actual age. The police promised to file the charge sheet within one week, following public outrage and demand for a speedy trial and prosecution. At the suggestion of the Delhi Chief Minister, the Delhi High Court approved the creation of five fast-track courts to try rape and sexual assault cases.
On 21 December 2012, the government promised to file the charge sheet "quickly" and seek the maximum penalty of life imprisonment for the perpetrators. The Union Parliament's Standing Committee on Home Affairs met on 27 December 2012 to discuss the issue, and Union Home Secretary R. K. Singh and Delhi Police Commissioner Neeraj Kumar were summoned to appear. The first of the five approved fast track courts was inaugurated on 2 January 2013 by Chief Justice of India Altamas Kabir in Saket court complex in South Delhi. The fast track court will conduct the trial of the accused in gang rape. On 21 December 2012, the Delhi High Court reprimanded the Delhi police for being "evasive" in a probe status report providing details of officers on patrol duty in the area covered by the bus route. A further court hearing on the matter is scheduled for 9 January 2013.
The following day, the Delhi Police initiated action against three Hauz Khas police station personnel for alleged inaction on an alleged robbery of the bus on which the gang rape and assault occurred. Just before the gang rape, the accused had robbed a carpenter, Ramadhar, after picking him up in their area. On 24 December 2012, two Assistant Commissioners of Police were suspended for failing to prevent the gang rape incident. On 29 December 2012, following the death of the victim, the accused were charged with murder by the police. Senior lawyer Dayan Krishnan has been appointed as the special public prosecutor and Delhi police is hoping to file the charge sheet by January 3, 2013.
Public protests
Public protests took place in New Delhi on 21 December 2012 at India Gate and Raisina Hill, the latter being the location of both the Parliament of India and Rashtrapati Bhavan, the official residence of the President of India. Thousands of protesters clashed with police, overturned cars, and battled Rapid Action Force units. Demonstrators were lathi charged, shot with water cannons and tear gas shells, and arrested.
Yoga guru Baba Ramdev and former Army chief General Vijay Kumar Singh were among demonstrators who clashed with Delhi Police at Jantar Mantar. Police claimed that peaceful protests had been "hijacked" by hooligans and political activists. Similar protests have occurred throughout the country. More than 600 women belonging to various organisations demonstrated in Bangalore.
Thousands of people silently marched in Kolkata. Protests have occurred online as well on the social networking sites Facebook and WhatsApp, with users replacing their profile images with a black dot symbol. Tens of thousands have signed an online petition protesting the incident.
The Delhi Police has been accused of using excessive force against the protestors, causing more outrage. The Hindustan Times reported that 375 tear gas canisters were used at India Gate and elsewhere in Delhi to disperse the crowds. During a public protest, a policeman named Subhash Tomar collapsed and later died in hospital. Two witnesses claimed that Tomar collapsed without being hit by any protesters, while a third disputed this. Hospital doctors and the post-mortem gave contradictory reports: he died due to cardiac arrest, but it is not known if the heart attack was caused by blunt-force injuries that he suffered to his chest and neck. Some experts state that his chest injuries may have been a side effect of the administration of CPR.
After the victim's death
Following the death of the victim on 29 December, large numbers of people staged protests near Jantar Mantar, New Delhi on 30 December. There were minor clashes between some groups of protesters and the police, the police then shifted some protesters from the spot. Certain group of protesters also observed one day hunger strike at Jantar Mantar. All roads leading to India Gate were closed by police and such areas where protesters gathered during previous week were out of bounds to public. Some of the protesters drew graffiti and slogans on papers spread on road, condemning the incident, demanding stricter laws and speedy judgement. The main opposition party of India, the BJP, renewed its demand for a special parliament session to discuss the case and to adopt stricter laws on crime against women. After the woman's death, protests were staged all over India, including Chennai, Bangalore, Hyderabad, Thiruvananthapuram, Mumbai, etc.
Many of the mourners carried candles, wore black dress and some pasted black cloth across their mouths. New year celebrations were scaled down to a large extent with the Indian armed forces, some clubs & hotels in Delhi cancelling their new year parties.
Social context
Segregation against women as well as Eve-teasing and rape are some issues threatening women in India. There are people who believe that though Indian law provides protection to women, certain local law enforcement personnel are reportedly negligent, downplay complaints and blame the victims for their clothing or imagination, and pressure victims of rapes, which can discourage registration of legal complaints. Cases of harassment and rape by police are cited. In cases of some registered legal complaints, lack of follow-up by suitable inquiries resulted in "do not prosecute", which can further discourage rape reports by victims.
This social context has been denounced as a cause for the widespread protests in India, with requests for police, societal, and legal reforms. Protestors also cited the sex crime rate statistics in New Delhi, which are among the highest among Indian cities; 92 percent of those accused of rape are known to their victims, and more than half are under the age of 25.