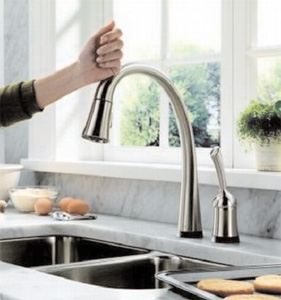 HYDERABAD (TIP): Delta Faucet Company, a leading American brand, today opened its first flagship store in Hyderabad, and outlined plans to set up about 20 stores in all by the year end. Delta sells a wide range of products and solutions that directly fit into local requirements. It has already finalised locations of 10 of these stores to be set up in next three months, with two stores coming up in Delhi during the week. Named the Dream Kitchen's store, it has been set up through their local franchisee.
It houses an array of faucets, storing products for the bathroom and kitchen space. Part of the $7.7-billion Masco Corporation, Delta is now in the process of establishing its presence in the country through a subsidiary. The store functions as an experience zone where people can visit and try them.
Hans-Juergen Kalmback, Vice- President International, Delta Faucet Company, said India has emerged as one of the fastest growing markets for the company . The US company introduced its range of built-to-order kitchen cabinet products. These are designed and assembled in the US and shipped for fitment to the end customer. The company sees hospitality, public utilities, high-end homes as its potential customers.