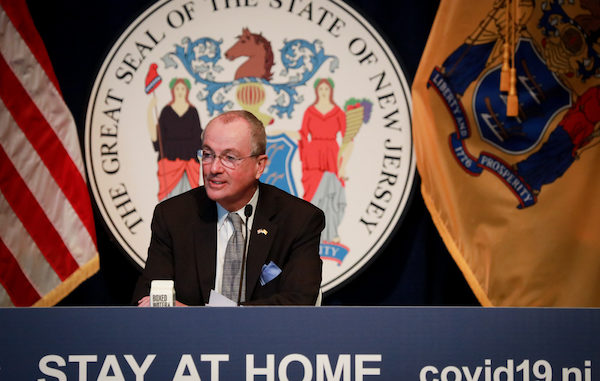 Bidisha Roy
TRENTON, NJ (TIP): New Jersey continues to rank second in the country after New York with at least 151,472 cases and 10,843 deaths attributed to COVID-19 since the outbreak began March 4. On May 21, Officials reported 98 new deaths and 1,304 new positive tests, which is, according to the Governor 'way down from our peaks.'
With Garden state's outbreak showing signs of slowing and the economy continuing to suffer, New Jersey Governor Phil Murphy has been slowly lifting restrictions. He unveiled a multi-stage approach to execute a responsible and strategic economic restart to put New Jersey on the road back to recovery from COVID-19. The multi-stage blueprint, guided by the Governor's Restart and Recovery Commission and complementary Advisory Councils, plans for a methodical and strategic reopening of businesses and activities based on level of disease transmission risk and essential classification.
"Through our combined efforts, we have flattened the curve of COVID-19 cases, and we are well-positioned to continue our restart and recovery process," said Governor Murphy. "Our multi-stage approach uses science, data, and facts to determine which businesses and activities can reopen according to their risk level and challenges they face to safeguard public health. Additionally, we will be guided by our ability to protect against a new COVID-19 outbreak with expanded testing and contact tracing, and clear social distancing safeguards in place. We are currently in Stage 1, and we will aim to move through each stage quickly, but also judiciously, with the public health of our communities and all New Jerseyans in mind."
More indoor businesses such barbershops, salons, and gyms in the Garden State may be allowed to reopen, with restrictions, in "a matter of weeks, not months," Murphy said during an appearance on CNBC's "Squawk Box." The Governor said that he's hopeful schools will be able to physically reopen for the beginning of the next academic year in September. Schools are closed in New Jersey through the end of the year, with students learning remotely.
Earlier on May 18, Murphy signed Executive Order No. 147, allowing certain outdoor activities at recreational businesses, including archery ranges, batting cages, golf driving ranges, horseback riding, shooting ranges, and tennis clubs as well as community gardens to open with required social distancing measures in place. The Order takes effect on Friday, May 22 at 6:00 a.m.