As the battles raged in Syria and Iraq, millions of innocent civilians have sought refuge elsewhere to escape the dire straits in their home countries. Their prime destination: Europe. They came via planes, trains, ships, boats, cars, and for many, on foot: hundreds of thousands of displaced people fleeing a war no one asked for, leaving behind everything – their careers, property, families, their lives.
Most of the world, at first, did not seem to notice the crisis. Not until the photo of a boy in a red shirt, lying lifeless, face down on the sands of a Turkish beach, came up in newspapers, websites, and social media.
Three-year-old Syrian refugee Aylan Kurdi's death shocked the world into consciousness, and spurred western governments to act on the worsening humanitarian crisis.
By the end of 2015, more than one million migrants and refugees reached the continent, nearly 970,000 of which made the journey crossing the waters of the Mediterranean. It wasn't only Syrians and Iraqis fleeing the mess in their home countries; there were also thousands escaping poverty and persecution, mainly from other Mideast and African states.
Europe and other western countries scrambled to address the exodus, as the crisis became another test for the EU. Following a slew of emergency summits this year, EU leaders have acknowledged they were too slow to carry out a joint strategy to tackle Europe's worst refugee crisis since World War II. Other countries have also stepped up, like Canada, which has already welcomed its first batch of Syrian refugees.
Asia, in particular Southeast Asia, also had its own refugee crisis. Impoverished, persecuted, and with nowhere to go, Rohingya took to rickety boats in their bid to escape the quagmire they were in. The crisis came to a head around May, when thousands of these refugees, mainly from Myanmar's Rakhine state, were left abandoned at sea, setting off a regional crisis. Horror stories of kidnap, coercion, and hunger emerged from the hundreds who staggered ashore or were eventually rescued by Thai, Indonesian, and Malaysian authorities after weeks at sea.
The crisis has ebbed somehow in the past few months, thanks to some action of regional governments involved, as well as due to the monsoon season. But with the monsoon ending, the crisis might again surge forward into the headlines – and a solution still seems far away.
Tensions defused? The Iran nuclear deal
The odds were stacked against it, but on July 14, weary foreign ministers from the US, Britain, France, China, Russia, Germany, the EU, and Iran announced to the world that a deal to curb Iran's nuclear ambitions had been forged. It was a diplomatic victory for the parties involved, especially for Iran, which has been trying to shake off its long-time image as a pariah state.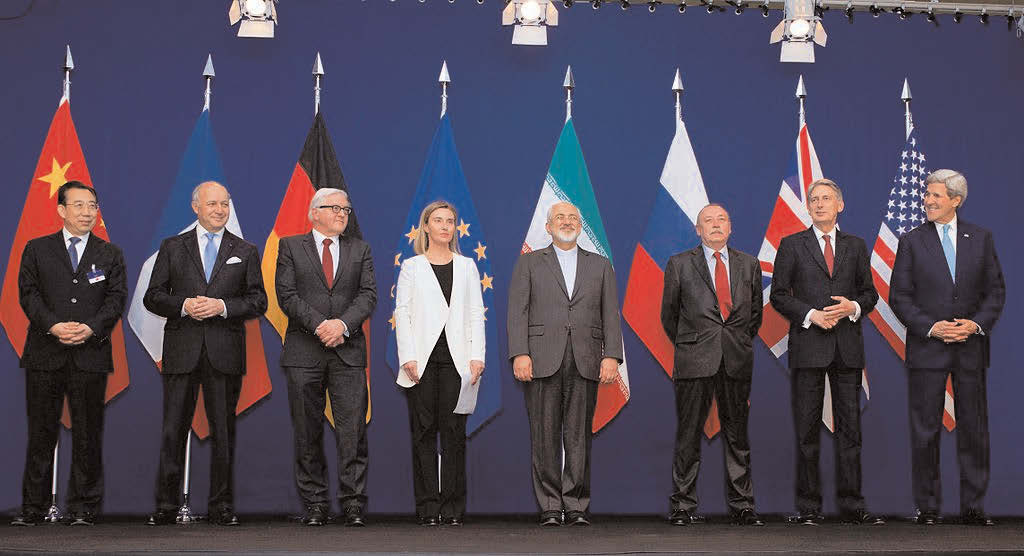 Under the deal, Iran pledged to slash the number of centrifuges – which enrich uranium – from around 19,000 to 6,104, of which 5,060 will still enrich. It also has to change the design of a new nuclear reactor being built and shrink its stock of low-enriched uranium, shipping it to Russia. In return, outside powers will end some of the international sanctions that have severely squeezed the Iranian economy.
The road to the deal, however, wasn't an easy one. For years, Iran has maintained that its nuclear program was for peaceful, civilian purposes, but a weary West always eyed it with suspicion. In the past few years, the two sides have see-sawed between coming close to a deal and coming close to conflict. The relative success of the deal was a result of months of non-stop negotiations, as well as the presence of a more moderate government in Tehran, led by President Hassan Rouhani.
The question now: Will both sides honor the deal?
Greek tragedyA country teetering on the brink of bankruptcy due to years of financial mismanagement. A hardline, leftist government. An economic bloc avoiding a region-wide collapse. These were the elements of a Greek tragedy that unfolded throughout the better part of 2015, as Greece and the European Union negotiated to save the Balkan nation from crashing out of the eurozone.
Fed up with the hated "troika" – the European Commission, European Central Bank, and the International Monetary Fund -Greeks in January voted into power their first leftist government, led by Alexis Tsipras' SYRIZA party. Tsipras came into power with the promise to lead the country out of the debt crisis. However, after months of intense, pressure-filled negotiations and despite voters saying "no" to a new deal, Greece caved in to its creditors' demands and signed its latest bailout deal. The deal, worth 86 billion euros ($93 billion) to be spread out over a 3-year period, ultimately saved the country from crashing out of the eurozone, but it came with strict conditions.
The fallout: Tsipras resigned August 20 after accepting the deal, reneging on a promise to stand its ground against the country's creditors. A snap poll in September, however, saw Tsipras and his SYRIZA party hold on to power. Adding to Greece's economic woes is the refugee crisis, with the country acting as migrants' main gateway to the EU, straining the already burdened nation.
Russia and China: Show of force
From ISIS to Iran, Russia – long overshadowed by richer and more influential countries in the West – continued to assert itself as it seeks to revive its power and influence. From Ukraine to Syria, it has made its presence felt, mostly through its military. It has been steadily fortifying its army, building and expanding bases in the Arctic, growing its defense budget, and taunting its neighbors with its planes, submarines, and ships with clandestine – and in one case, deadly – side trips outside its territory.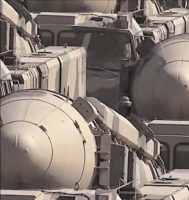 Russia has also been making inroads on the political front, participating in some of the year's major diplomatic issues, such as the Iran nuclear deal. But the centerpiece in the past 12 months has been Syria, as President Vladimir Putin's government seeks to keep and gain more influence in the Middle East.
Meanwhile, China has also made aggressive moves economically, diplomatically, and militarily. As other world powers became stuck in other issues, bogged down by economic and political matters, the Middle Kingdom continued to expand its reach, primarily through billions of dollars in economic aid and infrastructure projects.
Despite winning a lot of new friends, China has one major thorn on its side: its long-simmering maritime and territorial disputes with its Asian neighbors. The East and South China Seas have become sensitive spots in the region – particularly the Spratlys, where Beijing has been building artificial islands in its attempt to bolster its claims in the area. The waters are now being tested by militaries from other countries, including the US and Australia, with an increasing number of confrontations near the disputed "islands." China also lost in round one of an arbitration case lodged by the Philippines at the global maritime tribunal.