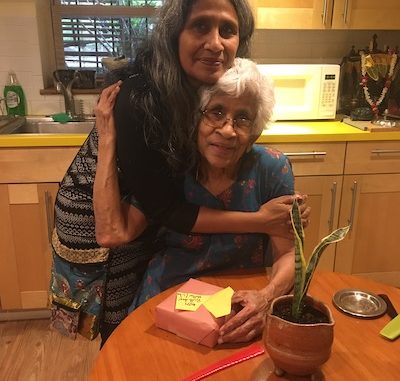 Sunita Viswanath, Cofounder, Hindus for Human Rights
This Mother's Day, the country of my birth, India, is going through the nightmare of nightmares with a second covid surge. While my family in the South of India seems not to have been affected so far, almost every friend and colleague in India is either ill with covid, has family members who are ill, or has lost one or more loved one. The numbers are astounding. According to the New York Times, "On Saturday, India reported nearly 3,700 deaths, its highest daily toll yet. Over the weekend, the country logged 401,993 new cases and then 392,488, tallies that no other country has ever seen. And experts say the real toll is far higher." And many experts say that these numbers could be vastly undercounted. Every international and national news platform is bringing us harrowing stories and images of people gasping for breath and dying for want of oxygen, for want of a hospital bed; and cremation grounds overwhelmed by the number of deaths.
What prayer can I have on Mother's Day, except a prayer that the best scientific minds and humanitarian hearts come together and ensure that this crisis is solved within India and is kept from spreading across the planet.
Just as Maa Bhumi Devi (Mother Goddess Earth) swallowed up Sita, her daughter, to protect her from any further suffering, I pray to Bhudevi to forgive us for the devastation we wreak upon her daily and come to the rescue of all of us.
Samudra Vasane Devi
Parvatha Sthana Mandite
Vishnu Patni Namasthubya
Pada Sparsha Kshmasmave
Salutations to the divine consort of Lord Vishnu
The oceans are your clothes and the mountains your jewels.
Pardon me mother, for setting my foot on you.