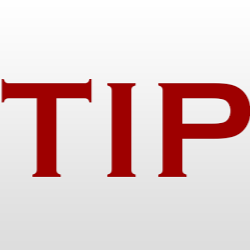 NEW DELHI (TIP): Stressing on "sushasan" or good governance as the cornerstone of his government, Prime Minister Narendra Modi on May 29 gave "advice" to Cabinet colleagues — from asking them to frame priority areas for the first 100 days, to giving adequate work to Ministers of State and responding promptly to communication from the states. The PM, who chaired the second meeting of the Cabinet since the government was sworn in on May 26, told his ministers that he would meet one-on-one with all of them, as well as with their secretaries, in the coming days.
"The PM stressed on efficient overall governance, delivery systems and implementation of programmes," Parliamentary Affairs Minister M Venkaiah Naidu said after the Cabinet meeting. "He asked the ministers to frame their priority lists for the first 100 days. He also asked them to give priority to issues that were pending, or were nearing resolution," Naidu said. Modi asked Cabinet colleagues to take their Ministers of State "into confidence", and "give them adequate work".
"It has to be worked out in a way that Ministers of State feel they are a part of decision-making. The PM has asked Cabinet ministers to take their Ministers of State along," Naidu said. He explained that although a Cabinet minister could not leave decision making entirely to an MoS, it was important to "take them along and give them proper work" to make them feel involved in governance.
Ministers of State in past governments have often remained without enough work to do. While the 10 Ministers of State with Independent Charge are likely to be busy, Modi is keen to ensure that the 12 Ministers of State attached to Cabinet ministers too have some say in his government. The PM also asked Cabinet colleagues to be sensitive in dealing with issues raised by states, and to be prompt in replying to them. "He has worked as a chief minister and believes in maintaining the federal structure of the country," Naidu said.