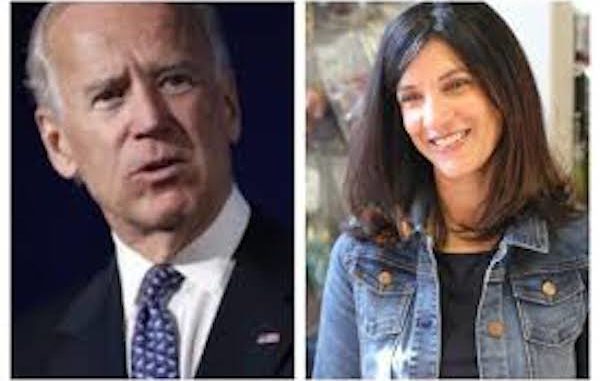 NEW YORK (TIP): Presumptive Democratic presidential nominee and former Vice President Joe Biden announced his endorsement of Sara Gideon in the Maine U.S. Senate race, citing her record of fighting for Mainers by working to expand access to affordable health care, cracking down on the skyrocketing price of prescription drugs, and taking bold action on climate change.
"I want to congratulate Sara Gideon on her win in Tuesday's Democratic primary. This November, we need to restore the soul of America by ending the Presidency of Donald Trump. To do that, I need the help of every voter in Maine," said Joe Biden. "But ending the Trump nightmare is not enough. We can't just go back to the way things were. We need to make progress on health care, the climate crisis, criminal justice reform, our courts, and so much more. And to do that, I need Sara Gideon in the U.S. Senate. Sara has been a leader on expanding health care coverage and lowering costs. On fighting against opioids and fighting for working families. She's taken on the drug companies and she's fought for the environment. I support Sara Gideon for U.S. Senate and hope you will too."
"I'm so honored to have Vice President Biden's support in this race and I know that together, we will make real progress on the issues that matter most to Mainers," said U.S. Senate candidate Sara Gideon. "Here in Maine, we've fought to expand access to affordable health care, passed meaningful prescription drug reform, and set ambitious goals to fight climate change – and that's the kind of leadership Mainers and Americans need in Washington. The future of our country is at stake in this election, and I'm proud to stand with Joe Biden to win back the White House and flip the Senate in November."
Sara has visited all sixteen counties in Maine over the course of her campaign, holding in-person and virtual events to meet and talk with voters about their concerns and challenges they face. Sara has been endorsed by over 75 elected officials from across Maine, as well as the Maine AFL-CIO, Maine State Building and Construction Trades Council, Maine State Association of Letter Carriers, the Massachusetts and Northern New England Laborers District Council (LiUNA MNNELDC), the Painters and Allied Trades International Union District Council 35, the Human Rights Campaign, the League of Conservation Voters Action Fund, the Natural Resources Defense Council Action Fund, NARAL, Planned Parenthood Action Fund, End Citizens United, and Everytown for Gun Safety.